Advanced Technology
Speed. Precision. Comfort.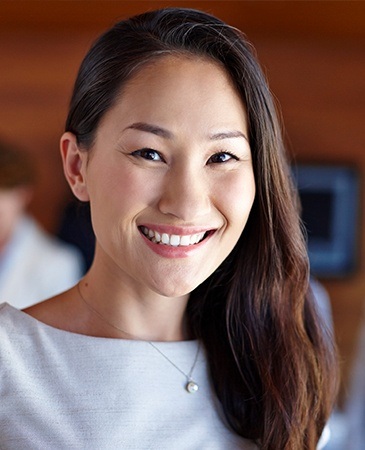 One of the most exciting parts about dentistry is that the tools of the trade are constantly getting better, enabling Dr. Anderson to treat more patients in less time while keeping everyone more comfortable. He consistently invests in our office so that we're always able to provide the highest quality care possible, ensuring patients are able to get what they need and return to their regular life in record time. To learn more about some of the state-of-the-art tools we use every day, read on below.
Why Choose Anderson Family Dental by Espire for Advanced Technologies?
Intraoral Cameras: See what your dentist sees
Digital X-rays: Better images & less radiation
CEREC: Custom-made crowns without messy impressions
Intraoral Cameras
One of the biggest challenges in all of dentistry is a very fundamental one: it's extremely hard for patients to understand what their dentist is talking about while looking inside their mouth because they can't actually see what they're referring to. Thankfully, our intraoral camera makes this a problem of the past. With this small instrument, we can capture high-definition images of your teeth and gums and display them on a monitor right in the treatment room. That way, you and Dr. Anderson can always be on the same page, whether he's pointing out an issue or recommending a treatment.
Digital X-Rays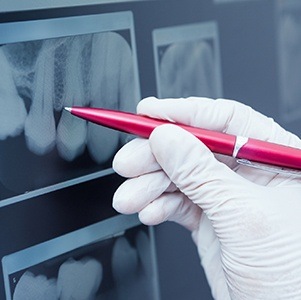 X-rays enable our team to find and diagnose dental issues before they're even visible to the naked eye, making them an invaluable tool to our practice. We've gone fully digital as well! Compared to traditional film, digital X-rays take much less time to create images and capture more detail to boot. Better yet, they emit up to 90% LESS radiation as well. Plus, they can be easily transferred, conveniently stored, and copied whenever needed for easy referrals and insurance approvals.
3D Cone-Beam Imaging
When planning for complicated procedures like dental implant placement or root canal therapy, we need a little more information than what a traditional X-ray can tell us. Rather than subject a patient to a CAT scan, our 3D cone-beam scanner provides the perfect middle ground. With it, we can create a fully three-dimensional X-ray image of a patient's teeth, jaws, and other surrounding oral structures in exhaustive detail. This allows us to personalize a procedure to a patient's particular dental anatomy, ensuring both a successful treatment and an easy recovery.
CEREC® Digital Impression System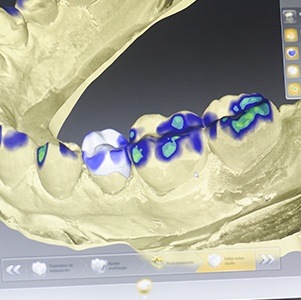 We use dental impressions to design restorative and cosmetic services, ensuring that the look and fit is ideal. But if you've ever experienced a traditional impression with dental putty, we bet it wasn't exactly your favorite experience! Fortunately, there is now a better way. Our CEREC digital impression system enables us to create a highly accurate model of the teeth and bite by using just a few quick, non-contact scans of the mouth, dramatically increasing the speed, accuracy, and comfort of this process all at once.