Replace Missing Teeth – Colorado Springs
Bring Back Your Complete Smile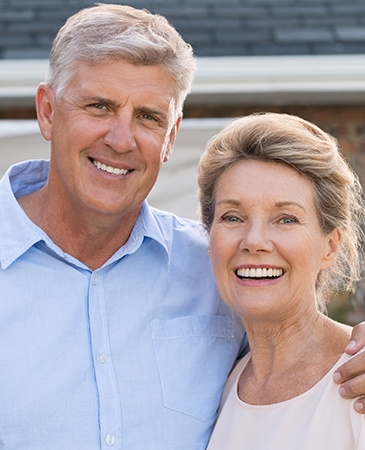 If you're missing one or more teeth, then you probably don't need us to tell you how much of a nuisance this can be. Speaking, eating, and smiling can begin to feel awkward and even painful if you have unwanted gaps in your teeth. Rather than focusing on the problem, Dr. Anderson is ready to provide you with a solution in the form of custom-made restorations. No matter how many teeth you are missing, he can help you reclaim your full and confident smile for years to come. To learn more about your replacement options, give us a call today.
Why Choose Anderson Family Dental by Espire to Replace Your Missing Teeth?
Custom-made restorations for every patient
All-inclusive implant care: placement & restoration performed in-house
Trained at the prestigious Misch Implant Institute
Fixed Dental Bridges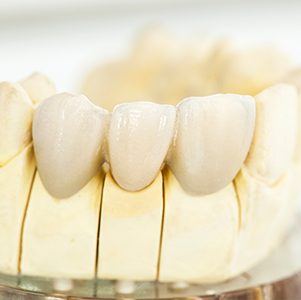 Bridges are anchored in place with crowns and used to replace missing teeth. The replacement teeth are called "pontics." A bridge can consist of a single pontic with crowns on either side, or it can be a row of two or three pontics to replace several missing teeth. Bridges can also be anchored in place by dental implants to replace several teeth without having to surgically place a separate implant for each individual replacement tooth.
Dental Implants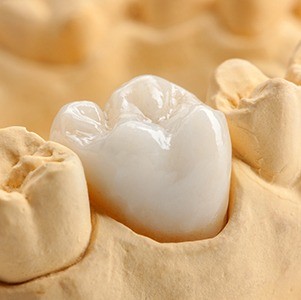 Dr. Erick Anderson graduated from the specialty dental implants course at the prestigious Misch Institute, a world-famous institution for continuing education. This means that patients at our Colorado Springs dental office have access to the most modern tooth replacement solution available, provided by a highly skilled and educated dentist. A dental implant is considered the most lifelike of tooth replacement options because it restores both the crown and root of a missing tooth. Furthermore, implants can be used to securely hold a dental bridge or a full or partial denture.
Learn More About Dental Implants
Dentures & Partial Dentures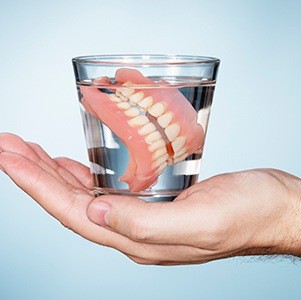 For hundreds of years, dentures have provided a reliable and affordable replacement for people missing a large amount of teeth, and thankfully, they have advanced by leaps and bounds over time. Today's dentures are more comfortable, natural-looking, and durable than ever before, helping patients get their bite and confidence back at the same time. At Anderson Family Dental by Espire, we can create a custom-designed prosthetic that's perfectly suited to your particular needs, and you can even opt to get an implant-retained denture to enjoy the most secure fit available today.
Learn More About Dentures & Partials
Schedule Your Consultation Today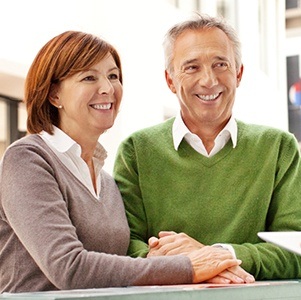 If you suspect that your smile needs the help of restorative dentistry, then contact Anderson Family Dental by Espire for an appointment to discuss your dental care. We serve Stratmoor, Falcon, Black Forest, and the rest of the Pike's Peak area, providing high-quality services in a comfortable atmosphere.