Meet Our Colorado Springs Dental Team
You'll learn to love our dental team at your very first visit! They're friendly, compassionate, and extremely skilled at what they do. They'll greet you with a smile, make sure you feel comfortable in the treatment chair, and answer any questions you might have about your experience here. With them along for the ride, your appointments will always be well-organized and 100% stress-free. You can start getting to know them by reading below:
Katie, Office Manager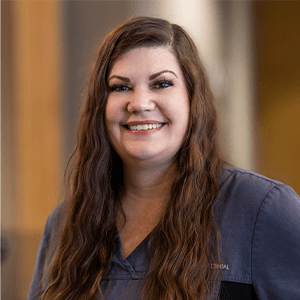 Katie originally hails from Valley Center, CA. She has spent several years working as both a dental assistant and a front office admin – today, her overall career in the field covers over two decades. She loves being able to help people smile through her work!
Katie and her husband Steve have two children named Kyle and Tori. When she isn't busy at the practice, she enjoys practicing photography, doing all sorts of fun arts/crafts, and fixing hair and nails for herself and others.
Madi, Welcome Coordinator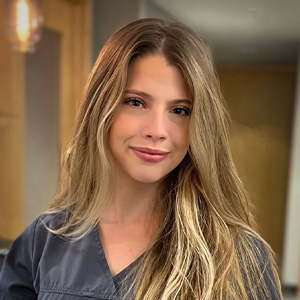 Madi is an Air Force brat who has moved a lot in her young life until about 8 years ago when her father retired from the Air Force Academy. She is currently pursuing a bachelor's degree in psychology at the University of Colorado, Colorado Springs. Once Madi graduates in 2024, she will continue her education with a master's and eventually, a doctorate. She is here to gain knowledge of the medical field in hopes to one day open her own private practice for psychiatry and help people for a living.
Madi values her family and the people closest to her. She is a coffee addict who adores animals and dreams of having a farm one day.
Her life motto is: "Be the reason people believe in good people".
Eryn, Financial Coordinator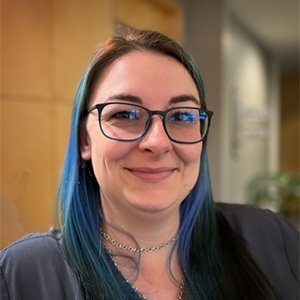 Eryn comes from the Mission Mountains in Montana, where she roamed with her favorite horse and dog. While working towards a degree in Environmental Sciences she gained a passion for the great outdoors and taking care of the wild spaces. In 2010 she joined the US Navy while serving overseas, she received multiple awards for operations Proud Manta and Noble Manta. After serving honorably for 5 years Eryn moved to Colorado to start a new life in 2016. She has always had a passion for the nerdy side of life and spends most weekends camping, at conventions or playing board games.
Danielle, Registered Dental Hygienist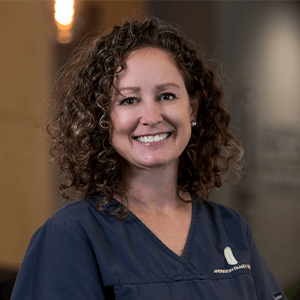 Danielle's career in the oral healthcare world spans over 20 years, and she always looks forward to meeting and helping new people here at Anderson Family Dental. Her education includes Dental Assisting at Heritage Health College, she then went to dental hygiene school in the Madison area. She is also certified in anesthetic and laser dentistry.
Danielle and her husband Ken have four children named Kasey, Briana, Vance, and Danicka, as well as two young grandchildren named Sofia and Bradley. When she isn't busy at work, spending quality time with her family is always a top priority! Some of her other hobbies include being outdoors, hiking, and reading.
Jean, Registered Dental Hygienist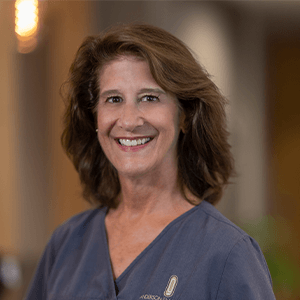 Jean is a Colorado native and has spent nearly 40 years in the field of dentistry. She joined Anderson Family Dental in 2008, and her education includes studies at Northwestern University in addition to certifications in CPR, local anesthesia, and nitrous oxide sedation. Jean enjoys working at a practice that serves the community, and she also likes building long-lasting relationships with our patients and other team members.
Jean has been married for more than 30 years and has two boys. During her free time, she enjoys scrapbooking, reading, and hiking with her dog.
Pam, Lead Assistant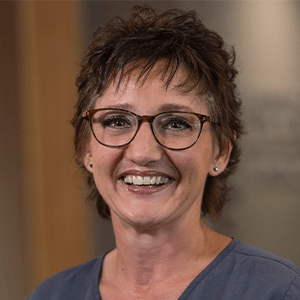 Pam is an Expanded Duty Dental Assistant at Anderson Family Dental. Originally from Wisconsin, she received her Certified Dental Assistant degree at Lakeshore Technical College and moved to Colorado when she heard the mountains calling her. She obtained her EDDA certificate at PIMA Medical Institute and loves every aspect of dentistry, but by far; the most enjoyable is getting to know her patients. Pam and her husband spend their playtime in the mountains camping, fishing and hiking with their four-legged furry friend, and she is pretty skilled in archery!
Jasmine, Dental Assistant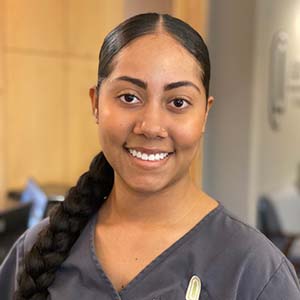 Jasmine joined our team in 2021. She likes to hike the incline, in the summer months of course! Jasmine likes to watch Crime T.V. Series and she enjoys Hip Hop and Jazz music. Jasmine is a Colorado native and loves living and exploring here. She is a PIMA Dental Assistant Graduate, and we are happy to have her on our team.