Root Canal Therapy – Colorado Springs
A Guaranteed Solution for Hurting Teeth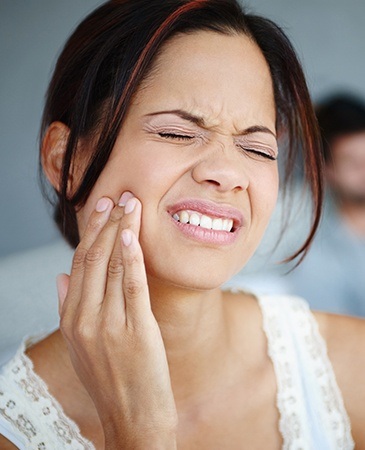 Most people have heard of root canal therapy, but few know what this procedure is used to treat or exactly how it works. You may be fearful of root canal therapy, but it's actually a relatively simple procedure, and we can make the process far more comfortable than you've ever imagined. In the end, root canal therapy is nothing to be afraid of; instead, this procedure from Anderson Family Dental by Espire in Colorado Springs can save a tooth that otherwise would have to be extracted, helping you avoid the time and expense of securing a replacement.
Why Choose Anderson Family Dental by Espire for Root Canal Therapy?
Able to quickly relieve severe dental pain
Local anesthetic guarantees a stress-free procedure
Kind, compassionate, & highly skilled team
Root Canal Therapy Procedure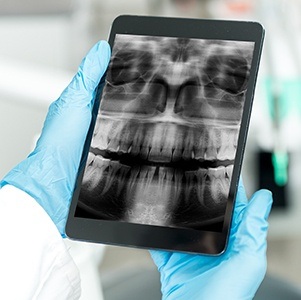 Why would you need root canal therapy? The pulp inside the root canal (the chamber that runs through the tooth from root tip to root tip) can be damaged in a number of ways, most commonly through either infection or injury. When this happens, we need to remove the diseased pulp and fill the tooth to prevent further damage. Once we remove all of the pulp and fill the tooth, we will cap it with a crown for lasting protection.
Sedation Dentistry Option Available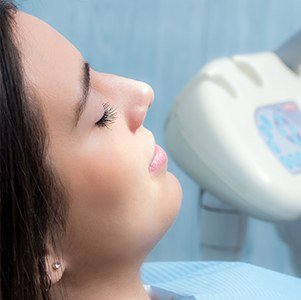 How do we make sure that you remain comfortable during your root canal therapy? We offer oral conscious sedation dentistry, which is an easy way to take the edge off otherwise anxiety-provoking treatments. We also maintain a comfortable environment, and our staff is known for friendly, hands-on, and personalized service.
Contact Us to Learn More
You may need root canal therapy and not even know it! Whether or not you have chronic toothaches or have endured a dental injury lately, we encourage you to visit your restorative dentist Dr. Anderson if you haven't been to the dentist in a while. During your exam, we can make recommendations about possible treatment needs. Contact us to schedule an appointment at Anderson Family Dental by Espire in Colorado Springs, serving Stratmoor, Falcon, Black Forest, and beyond.