General & Preventive Dentistry– Colorado Springs
The Foundation of Every Healthy Smile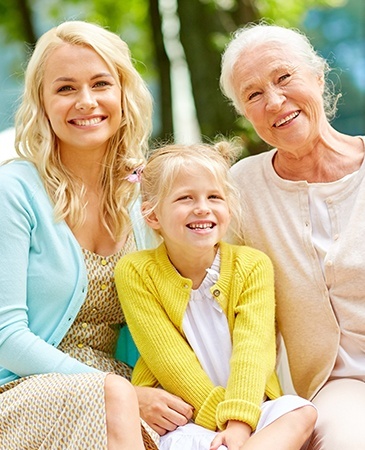 The cornerstone of Anderson Family Dental by Espire is, of course, the family. To ensure that you have healthy teeth and gums, we encourage you and the rest of your family to schedule dental checkups twice each year. With this regularity, we can spot concerns sooner rather than later and treat problems before they become more serious. Of course, you can count on receiving a thorough cleaning of your teeth, careful evaluation of your gum health, and an in-depth examination for signs of decay. We will also examine your mouth for the early signs of oral cancer, which is a disease that is highly treatable and curable with early detection. In addition, we offer the following general dentistry services:
Why Choose Anderson Family Dental by Espire for General & Preventive Dentistry?
Able to take care of children, adults, & seniors alike
Wide array of treatments provided in-house
All PPO insurance plans accepted
Checkups & Cleanings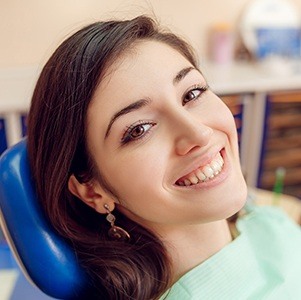 Any great general family dentistry treatment plan will revolve around preventing cavities and gum disease. That's why Dr. Erick Anderson would like to see you and each member of your family twice a year for checkups. When you visit us for dental checkups, we'll use DIAGNOdent laser technology to look for early warning signs of decay, and we'll also regularly perform complete periodontal charting to diagnose the possible threat of gum disease. Gum disease is very serious, and if we discover that you're suffering from this oral health problem, we'll provide periodontal care to clear up the infection.
Sports Mouthguards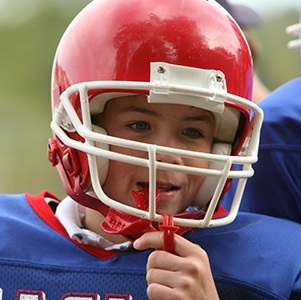 Did you know that about 40% of all dental injuries are sports-related? That's a lot of broken and knocked-out teeth! Fortunately, keeping you or your child's smile in one piece while striving for athletic glory is relatively simple. With a custom-made mouthguard from Dr. Anderson, the teeth, lips, and gums can stay protected from unexpected impacts on the field, mat, or court. It will also allow for unimpeded breathing and speaking unlike a "one-size-fits-all" appliance.
Nightguards for Bruxism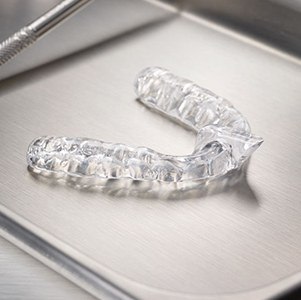 Many people unconsciously grind their teeth while they sleep as a response to daily stress. Dentists actually have a term for this common bad habit: bruxism. Left untreated, it can severely wear down the enamel to the point that the teeth actually break! To prevent this, we can have a patient wear a nightguard to bed. This is a small, custom-made oral appliance that places a firm but comfortable barrier between the teeth to prevent any harmful contact during the night.
Oral Cancer Screenings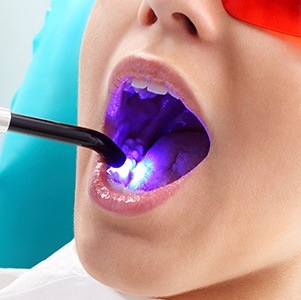 Early detection and treatment are absolutely essential to overcoming oral cancer, but many patients aren't diagnosed until the disease becomes advanced because its early symptoms are very easy to miss. That's why we perform a complete oral cancer screening during every routine checkup. We'll examine your mouth and the surrounding areas for any suspicious growths or sores, and if we find anything suspicious, we can help you quickly arrange a biopsy.
Children's Dentistry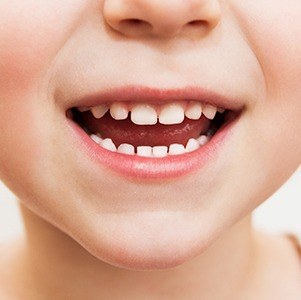 We provide the same comprehensive dental care for children that we do for adults, but with a healthy dose of fun and comfort. Around the time that your children turn three, Dr. Anderson would like to start seeing them in the office. Because children's molars tend to be deeply grooved and pitted, they can be more susceptible to cavities. We'll not only carefully clean and examine each of their teeth, but we'll also give you and them tips on how to improve the brushing and cleaning of little teeth at home.
Learn More About Children's Dentistry
TMJ/TMD Therapy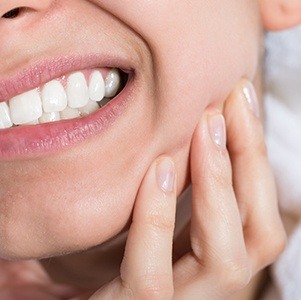 Because Dr. Anderson has studied TMD therapy extensively, our general family dentistry office is equipped to help those suffering with this problem, which can be debilitating in nature. Dr. Anderson graduated from the Dawson Center for Advanced Dental Study in Florida, where he learned advanced techniques to treat TMD and occlusal problems.
If you've been experiencing chronic headaches, neck pain, facial pain, jaw pain, or other problems with your jaw joint, visit Anderson Family Dental by Espire for an in-depth examination and diagnosis. Depending on what we determine is causing you pain, your personalized TMD therapy may require the use of a custom nightguard, intraoral splint, orthodontic treatment, or other non-dental interventions like stress management and dietary changes.
Learn More About TMJ/TMD Therapy
Contact Us to Learn More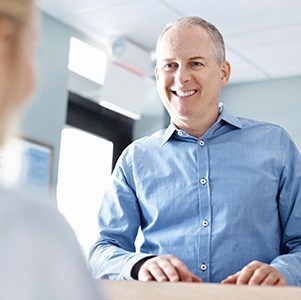 To see Dr. Anderson, please schedule an appointment at our Colorado Springs dental office. For patients who are located around the Pike's Peak region, including Stratmoor, Falcon, and Black Forest, Anderson Family Dental by Espire is a trusted source for high quality care.