Dental Crowns – Colorado Springs
The Building Blocks of a New Smile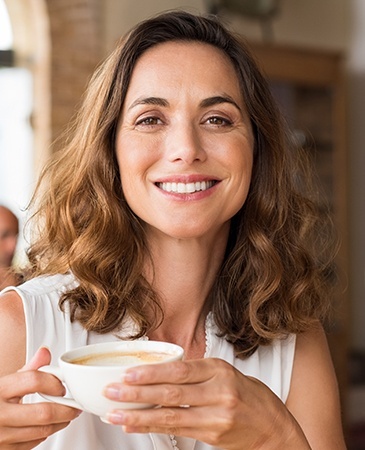 If you break a tooth, experience extensive decay, require root canal therapy, or need to have teeth extracted, you may be in need of crown and bridge services from Anderson Family Dental by Espire in Colorado Springs, CO. Because Dr. Anderson has extensively trained in aesthetic dental techniques, we can provide you with crowns and bridges that are truly natural-looking and will improve the look of your damaged smile.
Why Choose Anderson Family Dental by Espire for Dental Crowns?
One-visit dental crowns with CEREC
Custom-designed restorations for every patient
Highly skilled & compassionate team
Dental Crowns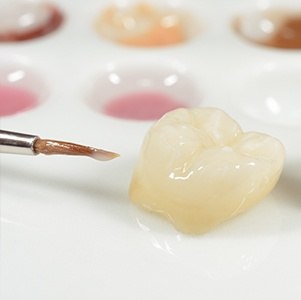 Crowns can be used to help patients with heavily damaged teeth. These tooth-shaped caps fit over teeth that have been decayed, injured, or treated with root canal therapy to make them just like new again. Your natural tooth is prepared to act as a support for the crown, which will then look and function just like normal, complete with lifelike chewing surface crevices. Made from tooth-colored porcelain, dental crowns from Anderson Family Dental by Espire have the added benefit of being extremely attractive as well as fully functional.
Contact Us to Learn More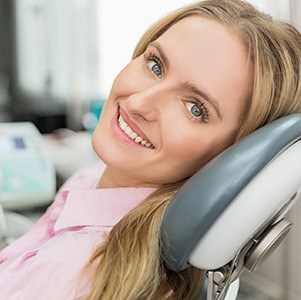 Whatever you do, don't ignore tooth pain or a missing tooth. Seek help at Anderson Family Dental by Espire! We provide restorative dentistry that's designed to help you experience a lifetime full of beautiful smiles. If you're in Colorado Springs, Stratmoor, Falcon, Black Forest, or other Pike's Peak area communities, come and visit us! We've been here for almost 50 years, offering complete general, restorative, and cosmetic dentistry. Contact us for an appointment.