Colorado Springs Cosmetic Dentist
Dream Smiles Made Real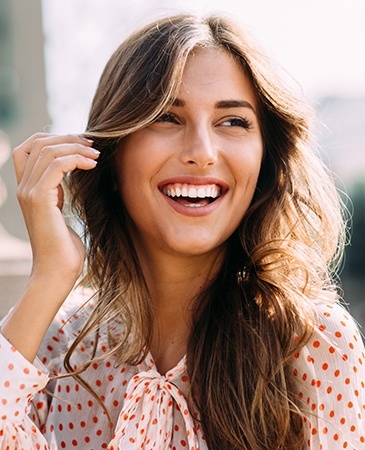 At Anderson Family Dental by Espire, we care about the appearance of your smile. Everyone deserves to show off a gorgeous set of pearly whites, and yours are no different. From teeth whitening to porcelain veneers, we have everything you're looking for to help transform your smile.
Why Choose Anderson Family Dental by Espire for Cosmetic Dentistry?
Custom-designed smile makeover plans available
Get rid of stubborn coffee, wine, & tobacco stains
Fix flaws in an hour or less with cosmetic bonding
Cosmetic dentistry services are available for any of our patients who are ready to start showing off a beautiful smile. Unlike other dentistry services like restorative and preventive care, cosmetic dentistry focuses on the appearance of your teeth as opposed to functionality. Patients that have struggled with damaged, decayed or misshaped teeth for all of their lives can now find effective solutions at our office in Colorado Springs, CO. Dr. Anderson can help you achieve confident teeth that look simply beautiful.
A smile that is full of chipped or crooked teeth can leave a person very embarrassed about their self-image. When you meet someone for the first time, what's the first thing you notice about them? Is it their eyes? Hair? Most often, it's their teeth. An attractive smile can be very beneficial in your personal and work relationships. A couple ways we can get you a beautiful smile is by using cosmetic dental bonding and porcelain veneers.
Porcelain Veneers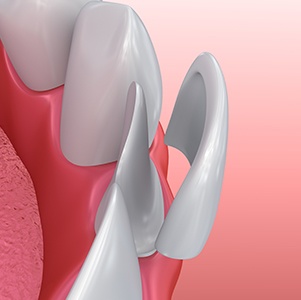 Porcelain veneers offer the most natural-looking results. They're created in a dental lab from very fine porcelain. This material is resistant to stains and has a translucent quality too, therefore giving patients the best results possible. You'll be amazed at how beautiful your smile will look after treatment. There are many benefits to receiving them, including that they won't change color, that they're meant to last up to a decade, and that they won't scratch. Veneers have become one of the most popular cosmetic services available, and it's easy to see why.
Learn More About Porcelain Veneers
Metal-Free Restorations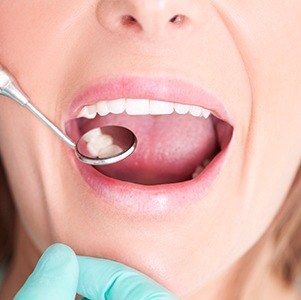 We're often tasked with repairing teeth that show prominently in the smile, and in these situations, we need a solution that is both strong and beautiful. That's where metal-free restorations come into play. Made from ceramics, these restorations can be designed to perfectly mimic the appearance of natural teeth down to the smallest detail. In the end, you get the kind of dental work that looks nothing like dental work!
Cosmetic Direct Bonding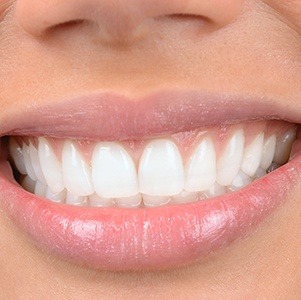 Cosmetic dental bonding fills in unsightly gaps, chips and more. It uses a composite resin that's customized to blend in with the same color as your teeth. The resin is activated, hardened with a specialized light, and contoured to your liking.
Teeth Whitening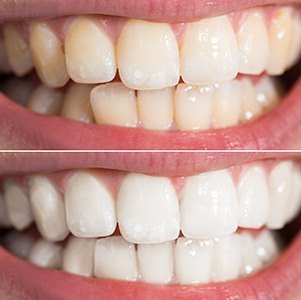 Professional teeth whitening has come a long way in the last few years. Results that used to take weeks to notice are now available in just one visit. It's easy to see why it's the most popular cosmetic dentistry treatment available. Whether you want a slight whitening job or plan on turning your teeth into the whitest shade they've ever been, we can handle any personal preferences our patients may have.
Teeth staining happens due to many factors, some of which (like aging) simply can't be avoided. But just because teeth become that way doesn't mean there isn't anything you can do about it – that's why teeth whitening exists.
What Can I Expect After Teeth Whitening?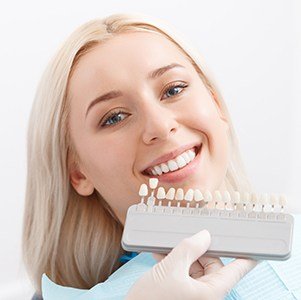 A dramatic improvement in your appearance
Newfound self-confidence
Surprising affordability
Positive reactions from the people around you
Learn More About Teeth Whitening
Schedule Your Cosmetic Appointment Today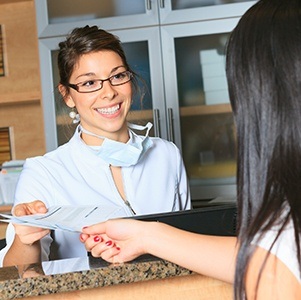 Start exploring the possibility of a true smile makeover and get the treatment you deserve at our dental office in Colorado Springs, CO. Whether you live in Stratmoor, Falcon, or Black Forest, we offer many stunning cosmetic services to everyone and anyone. You deserve to have beautiful teeth, and we want to help you achieve that look. Contact Dr. Anderson today!