Dentist – Colorado Springs
Colorado Springs' Own,
Dr. Erick Anderson
Dr. Erick Anderson is the type of dentist you've always wanted. He's kind, he's skilled, and he's a long-standing member of the community. Whenever you come to see him, you'll actually get to spend quality time with him – he's never rushing people in and out the door. He truly believes that great dentistry is built upon great relationships, and of course, all relationships require an introduction. Read on below to start getting to know Dr. Anderson!
Why Did You Become A Dentist?
Dr. Erick Anderson was born and raised in Colorado Springs. As the son of our practice's founder Dr. Richard Anderson, he developed an interest in dentistry at an early age. He literally grew up around it, and he loved watching his dad interact with patients and help them in meaningful ways every day. This instilled a sense of service in him at a very young age, so it wasn't much of a surprise when he eventually enrolled in dental school.
Where Did You Study Dentistry?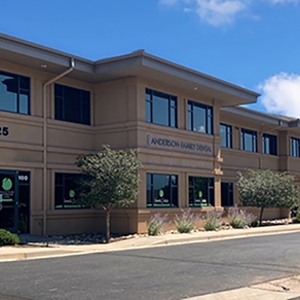 After graduating with his Bachelor of Arts degree from Willamette University, Dr. Anderson went on to earn his dental degree from Oregon Health Sciences University in 1994 and began private practice in Colorado Springs in 2002.
Dr. Anderson is truly passionate about dentistry and is committed to providing patients with world-class dental care using state-of-the-art equipment and the latest techniques. He has devoted himself to learning from the best minds in dentistry and staying on the cutting edge of the field by taking extensive continuing education courses on a variety of dental topics, including dental implants and smile design.
He has completed training at the prestigious Misch International Implant Institute and also attended the Dawson Center for Advanced Dental Study in Florida, where he learned advanced techniques to treat TMJ and occlusal problems.
Outside of the Dental Office, What Do You Like to Do?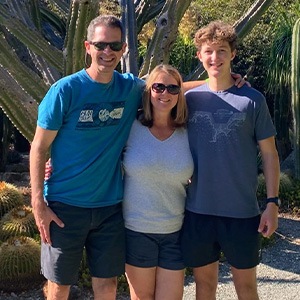 When he's not working, Dr. Anderson loves spending time with his family in the great Colorado outdoors. He is an avid bicyclist and skier. He also enjoys fly fishing, camping, and listening to music. Dr. Anderson also believes in giving back to the community by donating dental services to underprivileged children and is an active member of the Colorado Springs Rotary Club.