Periodontal (Gum) Disease - Colorado Springs
Safeguarding Your Entire Smile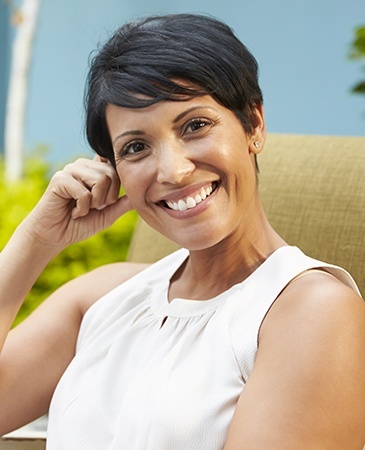 What do you think is the most common dental problem in the world? While "cavities" jump to most people's minds, it's actually periodontal disease, which is better known as gum disease. This infection attacks the gums and roots of the teeth, leading to inflammation, tenderness, and frequent bleeding. While its initial symptoms can be easy to ignore, it can eventually lead to tooth loss if left untreated! At Anderson Family Dental by Espire, we strive to protect our patients' entire smiles, so if you've felt any pain or sensitivity in your gums lately, give us a call so we can take care of you right away.
Why Choose Anderson Family Dental by Espire for Periodontal (Gum) Disease?
Gum screenings at every checkup
Deep cleanings provided by expert hygiene team
State-of-the-art technology & modern techniques
How Does Someone Get Gum Disease?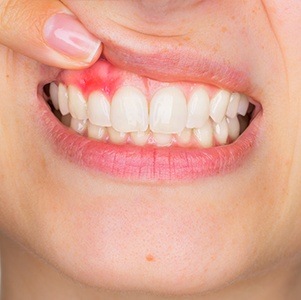 Gum disease is the result of too much plaque and bacteria being allowed to gather along the gum line, and it's usually the result of a lack of consistent oral hygiene. Certain lifestyle factors like smoking and consistent alcohol consumption can also make a person more likely to develop gum disease, and studies have shown there is a potential genetic component as well.
How We Treat Gum Disease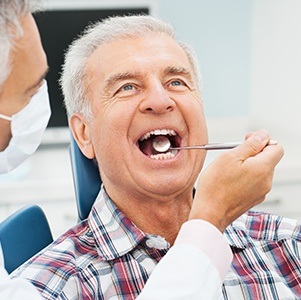 As with all dental problems, our first goal is to prevent gum disease outright. That's why we recommend patients take great care of their teeth at home and come to see us at least twice a year for checkups and cleanings. These appointments give our hygiene team the chance to remove any plaque and bacteria from the gums before it can lead to infection.
However, if a patient does develop gum disease, we're more than ready to handle it! Using a treatment called scaling & root planing (also known as a deep cleaning), we can remove harmful bacteria directly from the gum line and lower a patient's risk for future infections. This is done by gently smoothing the roots of the teeth, making plaque less likely to accumulate on them.
After scaling & root planing is completed, a patient will receive a special kind of dental cleaning at their regular appointments called "periodontal maintenance," which places its focus largely on cleansing the soft tissues in the mouth to eliminate harmful bacteria.