Dental Implants – Colorado Springs
Replace Missing Teeth and Rediscover Your Smile's Potential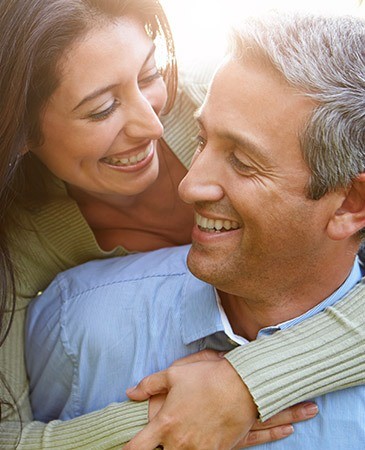 Replacing missing teeth is important for your oral health, your overall health, and your appearance. While modern dentistry offers several ways to fill in the gaps and restore suffering smiles, many professionals agree that dental implants are the best method for replacing missing teeth. Dr. Erick T. Anderson is a skilled, experienced implant dentist who would be happy to help you discover whether this remarkable treatment is right for you.
Why Choose Anderson Family Dental by Espire for Dental Implants?
Entire procedure performed under one roof
Specialty training at the Misch Implant Institute
95% success rate—able to last for 30 years or more
Benefits of Dental Implants
Here are some of the most outstanding benefits that dental implants offer:
Dental implants replace both the crown and the root of missing teeth. This makes them extremely sturdy, and the special bond that they form with the jaw helps to prevent bone loss and preserve the natural shape of your face.
Implants have the potential to last a lifetime if you care for them well and attend regular checkups with your dentist.
The success rate of dental implants is over 95%!
Thanks to advances in modern dentistry, more people than ever before are candidates for dental implants.
In many ways, implants function similarly to natural teeth. They enable their users to eat almost anything, and caring for them is neither complex nor overly time-consuming.
Implant restorations are custom-crafted for you. They blend in seamlessly with the teeth around them and provide you with a beautiful, natural-looking smile.
Implants can protect your remaining natural teeth by stopping them from drifting out of place.
Indications for Dental Implants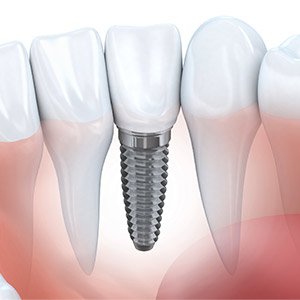 Whether you are missing one tooth, several teeth, or an entire arch of teeth, dental implants may be able to restore your lost smile.
Missing a Single Tooth
If you are missing just one tooth, Dr. Anderson will place a single dental implant in your jaw and restore it with a single crown.
Missing Multiple Teeth
If you are missing several teeth in a row, an implant-retained bridge may be right for you. This type of restoration is similar to a traditional bridge, but it is supported by two dental implants rather than by abutment teeth.
Missing All Teeth
Implant-retained dentures are able to replace an entire arch of teeth. They're usually supported by four to six implants placed at strategic locations throughout the jaw. Implant dentures tend to be sturdier and more comfortable than their traditional counterparts. This type of prosthesis may be either fixed or removable.
Start-to-Finish Convenience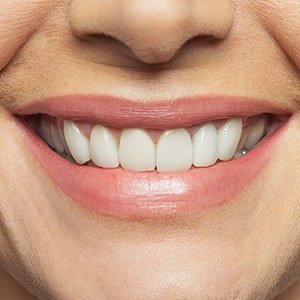 At Anderson Family Dental by Espire, we're able to offer our patients something rather unique for this area: all-inclusive implant care. Instead of referring you to other offices for the different parts of the procedure, Dr. Anderson has the specialty training to handle the entire process himself. This approach will allow us to pass savings onto you in both time and money, helping you rebuild your smile in the most affordable and efficient way possible.
Understanding the Cost of Dental Implants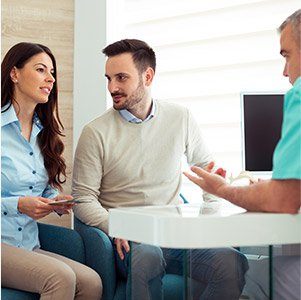 The cost of dental implants varies from patient to patient. The price of your treatment will depend on how many implants you need, the type of restoration you'll receive, and the extent of any necessary preliminary work you must undergo before your placement surgery. When you visit us for your consultation, we'll be able to provide you with a specific estimate for the cost of your procedure. Although dental implants may seem expensive, they present a remarkable long-term value. They're an investment in your oral health and confidence that will last for decades!