Restorative Dentistry – Colorado Springs
Beautifully Repair Broken & Damaged Teeth
Despite your best efforts at home with a strict hygiene regimen of daily brushing and flossing, and our best efforts in the office—Anderson Family Dental by Espire has been named a Top Dentist in the area by Colorado Springs Style Magazine for several years in a row—there may come a time when you need restorative dentistry. Our office is capable of handling just about any restorative care you need. From cavities to missing teeth, you can depend on Anderson Family Dental by Espire to have the restorative treatment you need.
Why Choose Anderson Family Dental by Espire for Restorative Dentistry?
Restorations custom-made for every patient
High-quality dental crowns in just one visit with CEREC
Make cavities disappear with tooth-colored fillings
At Anderson Family Dental by Espire, Dr. Anderson and his team of dental hygienists and assistants do their best to help you avoid tooth decay and other oral health problems. Nevertheless, if we discover a cavity or other damage, we can usually restore your tooth's health and beauty with one of our restorative procedures.
Tooth Restoration Services We Offer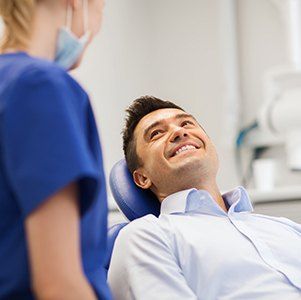 If you do need restorative dentistry, then you may have a few concerns. Some patients ignore or delay this kind of care because they're worried about comfort, while others question how the results will look. At Anderson Family Dental by Espire, we offer sedation dentistry to help anxious patients pursue the restorative dental care they need in a genuinely relaxing way. With oral conscious sedation, you'll be prescribed a mild dose of an anti-anxiety medication to help you relax before and during your treatment. Plus, because we use modern and natural-looking materials along with the latest techniques, you'll love the results that we are able to achieve with any of our restorative dentistry procedures. Our Colorado Springs dental office has a reputation for providing tooth repair and replacement options that will exceed patient expectations in every way.
Dental Crowns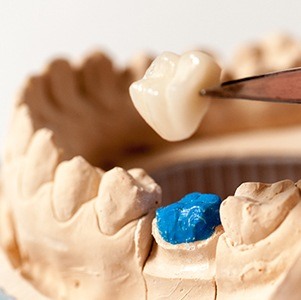 A dental crown is a tooth-shaped restoration that literally fits over the top of a damaged tooth in order to protect the remaining natural structure as well as bring back its original strength, appearance, and function. With one, Dr. Anderson can repair a cavity that is too large for a filling, put a broken tooth back together, and even replace a missing tooth when paired with a dental implant. With the power of CEREC, we can even create brand-new, high-quality dental crowns in just one visit!
Learn More About Dental Crowns
Tooth-Colored Fillings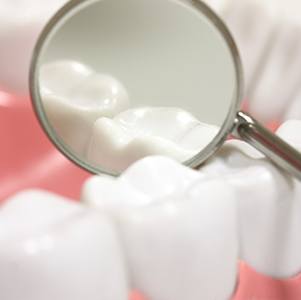 At Anderson Family Dental by Espire, we're proud to use Icon for filling cavities. With Icon, we can correct a cavity that is just beginning to develop without having to use the dental drill! This procedure takes about 15 minutes and does not require the removal of any healthy tooth structure. Patients who are anxious about visiting the dentist to repair a cavity appreciate our Icon system.
CEREC® One-Visit Crowns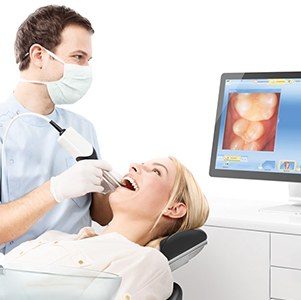 Another revolutionary restorative dental treatment we offer is CEREC® one-visit crowns. With CEREC, we can quickly turn a block of tooth-colored porcelain material into a complete and custom-fit dental crown here in our office while you wait – no follow-up visits necessary! We'll prepare your damaged tooth, use our CAD/CAM machine to mill the crown, and finally seat the crown in place. You'll leave our office with a tooth that is strong and beautiful.