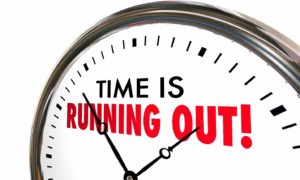 How do you view your dental insurance? Do you see it just as a safety net that will help you out if you face a dental emergency? Or do you see it as a valuable resource that can help you maintain your smile year after year? Individuals with dental insurance may spend hundreds of dollars to maintain their policy every year. It only makes sense to think about how you can get the greatest possible value out of your plan. Let's talk about how you can do just that.
Remember that Benefits Expire
Most PPO dental plans operate on a calendar-year basis. At the beginning of 2020, you were given an annual maximum. This maximum represents the highest dollar amount that your insurer will pay out for approved services throughout the year. Any unused portion of your benefits will expire on December 31. Very few plans have any kind of rollover provision.
According to a 2019 survey by the National Association of Dental Plans, only about 4 percent of insured adults reach their annual maximum! Over the course of your lifetime, not using your dental insurance could equate to tens of thousands of wasted benefit funds.
Keep Up with Preventive Care
Of course, the information above does not mean that you should request unnecessary dental treatment just for the sake of using your insurance. However, you should keep up with recommended care. At the very least, you should visit your dentist twice a year for a cleaning and a checkup. Most insurance policies cover these preventive visits at 80% – 100%, which means you'll have to pay very little out of pocket for them.
Being diligent about preventive care gives your dentist an opportunity to diagnose and treat oral health problems before they become serious — and before they become expensive to treat. If you have not yet had your second dental checkup of 2020, it makes financial sense to schedule it ASAP.
Be Strategic When Scheduling Restorative Procedures
If your dentist identifies any cavities or other issues during your checkup, you might still have time to get them taken care of with your 2020 insurance. But what if you require a major procedure that will exceed your annual maximum? Such treatments often take place across multiple appointments. Ask your dental team if you can schedule part of your procedure in 2020 and part of it in 2021. You'll thus be able to leverage two annual maximums rather than just one.
Are you using your 2020 dental benefits to the full? Ask your local dental team how they can help you get the greatest possible value out of your policy.
About the Author
Dr. Erick Anderson is a general dentist in Colorado Springs with decades of experience. He understands that many patients are concerned about the cost of care, which is why he is happy to accept payment from virtually any PPO insurance plan. He is even in-network with several policies. To learn more about Dr. Anderson and our practice, contact us at 719-593-0988.