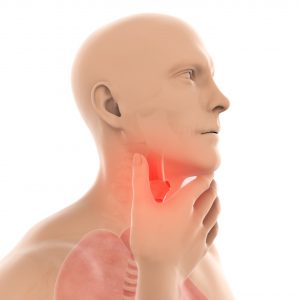 Oral cancer doesn't always get the attention it deserves. While it is neither the most common nor the most talked-about form of cancer, it is a serious problem. In fact, it will kill an estimated 10,000 people in the United States in 2019, and tens of thousands more will be diagnosed with this devastating disease. Since April is Oral Cancer Awareness Month, now is the perfect time for you to visit your dentist for a screening. Here are 4 reasons to get screened as soon as possible.
Your Risk May Be Higher Than You Think
Many people are under the mistaken impression that tobacco use is the only thing that causes oral cancer. However, there are a number of other risk factors, including heavy alcohol consumption, prolonged sun exposure, and the human papilloma virus (HPV). HPV is the most common sexually transmitted disease, but most individuals do not know they have it because it doesn't always present obvious symptoms. Even if you believe you are free of all the risk factors for oral cancer, you are not exempt from the need to get screened. Sometimes, the disease pops up with seemingly no logical explanation.
Early Detection Saves Lives
The overall 5-year survival rate for oral cancer is roughly 65 percent. However, the survival rate is even greater (over 80 percent) for individuals get diagnosed with the cancer while it is still in its earliest stages, before it has a chance to spread. In cases where the cancer reaches distant parts of the body, the survival rate is below 40 percent. Therefore, being diligent about annual screenings could play a big role in saving your life!
You Might Miss the Signs of Oral Cancer
It's important that you are always aware of changes in your body that might point to cancer. Lumps and swelling, patches of discoloration, changes to your voice, and unexplained weight loss can all be indicators of oral cancer. However, the cancer may be virtually unnoticeable in its earliest stages; you might not be aware that anything is wrong. A professional who is trained to look for even subtle signs of cancer could make you alert you to potential problems while they are still relatively easy to treat.
The Screening Process Is Easy
There is no reason to fear the oral cancer screening process. It is simple, fast, and completely painless. Your dentist or hygienist will perform a visual and tactile examination of your mouth and the surrounding areas. If they notice any areas of concern, they'll help you arrange a biopsy which will confirm whether or not you have oral cancer. The screening process is so easy that many dentists automatically include it as part of a routine preventive checkup.
Really, there is no reason for you not to visit your dentist for an oral cancer screening this month. A simple and quick checkup could save your life!
About the Author
Dr. Erick Anderson is the leader of our team at Anderson Family Dental. He has decades of experience in his field, and he is passionate about helping his patients lead healthy lives. He always includes an oral cancer screening as part of a routine preventive appointment. If it is time for your next checkup, or you have questions about how best to care for your smile, Dr. Anderson and our team will be happy to help! Contact our office at 719-593-0988.