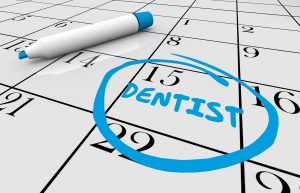 You want to live a full, healthy life. That is why you try to eat a balanced diet, see your doctor for your annual checkup, and stay physically active. But is it possible that your self-care routine is missing a key element? Lots of people neglect regular visits to their dentist. Let's discuss six big reasons why you should never let more than six months go by without scheduling a dentist appointment with your local oral health professional.
Oral Cancer
Tens of thousands of people are diagnosed with oral cancer each year, and many of them have never even touched a cigarette. The earlier oral cancer is detected, the greater the chances of survival. During a routine dental appointment, your dentist or hygienist will look for any potential signs of cancer. If they notice any cause for concern, they can help you to arrange for further testing.
Head, Neck, and Lymph Node Checks
Oral cancer is not the only systemic health problem that your dentist can help to identify. They'll look at your neck, jaw, and lymph nodes and take note of any abnormalities that might point to a serious health condition.
Dental Decay
Dental decay is the most common thing people think of when they consider the importance of dental visits, and rightly so. Virtually everyone develops a cavity at some point in their life. Regular dental exams help to catch cavities while they are still in their early stages, before they cause pain or lead to the need for extensive (and expensive) treatment. Plus, routine dental cleanings will rid your mouth of plaque and tartar (the hardened form of plaque), thus helping you to prevent most cavities from forming in the first.
Gum Disease
The signs of gum disease are subtle when the condition is in its early stages. If the disease progresses, however, it can lead to tooth loss and systemic illness. Routine dental care may help you catch and fight gum problems before they ruin your smile.
Help to Fight Bad Habits
Many people may not realize that some of their everyday habits are bad for their teeth. For example, they might chew on ice, bite their fingernails, or grind their teeth. Your dentist will be able to spot damage from such habits and provide you with encouragement and resources to protect your smile.
X-Rays Aid in Diagnosis and Treatment
Your dentist may occasionally order that you have a set of X-rays taken, even if you don't have any obvious signs of an oral health problem. The X-rays can reveal issues beneath your gum line, such as impacted wisdom teeth or other problems that might be invisible to the naked eye. Knowing about such things can help your dentist to plan for future treatment.
Have you visited your dentist within the last six months? If not, you have six big reasons to schedule your next appointment ASAP.
About the Author
Dr. Erick Anderson earned his dental degree from Oregon Health Sciences University over 25 years ago. He is proud to put his experience to work to help families in Colorado Springs enjoy all the benefits of sound oral health. If you would like to talk to Dr. Anderson about how you can protect your teeth, gums, and overall wellness via regular dental care, contact our office at 719-593-0988.