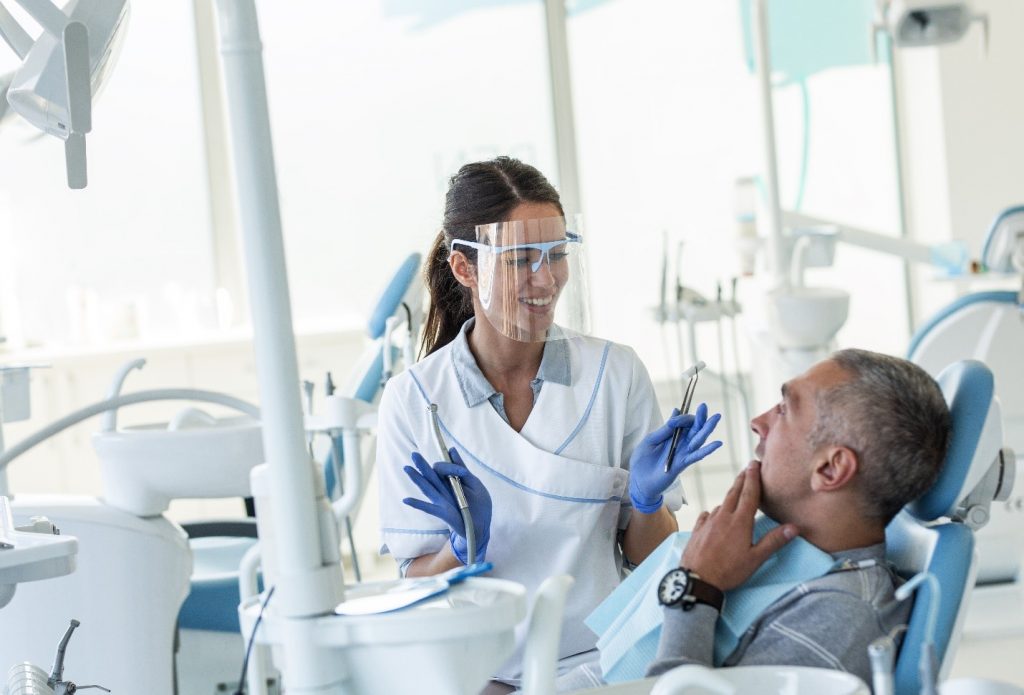 The Oral Cancer Foundation currently estimates that roughly 54,000 Americans will be diagnosed with oral or oropharyngeal cancer this year alone. Since this condition can be fatal if it isn't detected early on, you might be wondering, "Am I at risk for oral cancer?" If so, keep reading to learn the known risk factors and common warning signs, as well as the important role your routine dental checkups play in early intervention!
4 Risk Factors of Oral Cancer
Fortunately, decades of research have been conducted on oral cancer and the risk factors involved, including:
Tobacco use – Cigarettes, cigars, chewing tobacco, and the like all increase your chances of developing oral cancer.
Excessive alcohol consumption – People who drink heavily (especially in tandem with tobacco use) are at a higher risk.
Human papillomavirus (HPV) – Cancers linked to HPV are typically located in the tonsils, at the base of the tongue, and along the back of the throat.
Unprotected sun exposure – Prolonged time in the sun without SPF increases the likelihood of oral cancer developing.
8 Common Warning Signs to Look Out For
Even if you aren't considered "at risk," it's a good idea to be aware of the common warning signs. That way, you can seek treatment the moment they arise. So, keep an eye out for:
Mouth sores that won't heal or pain that doesn't subside
White or red patches on the lining of your mouth
Swelling in your neck
A lump in your cheek
Difficulty swallowing
Feeling like something is caught in your throat
Persistent bad breath
Trouble moving your jaw or tongue
Routine Dental Checkups & Oral Cancer: How the Two Are Connected
At first, it might not seem like your routine checkups have anything to do with oral cancer. After all, aren't they meant to simply check for common dental problems while simultaneously preventing others from arising? In reality, they serve another important purpose: screening for non-dental issues, like oral cancer.
The portion of your visit dedicated to the oral cancer screening is so short you might not even realize it's happening. During this step, your dentist takes a look at your tonsils, the soft tissue in your mouth, the insides of your cheeks, and your tongue to look for any warning signs. Since they are often the first ones to notice symptoms like white patches underneath your tongue, they play a crucial role in the early detection of oral cancer. If they do see a cause for concern, they will refer you to your primary care physician and work with them to help restore your oral and overall health!
About the Practice
Dr. Erick Anderson and the rest of our talented team at Anderson Family Dental want you to have a smile that is as healthy as it is beautiful. That's why we prioritize preventive care, including routine oral cancer screenings. So, if it's been more than six months since your last appointment or you have a question about your oral health, don't hesitate to visit our website or call (719) 593-0988.