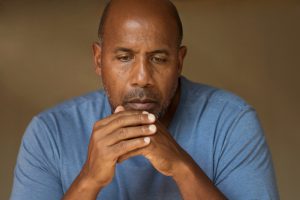 Living with teeth that are failing or missing is a daily challenge. Things like eating and chewing the foods you normally enjoy becomes difficult, while smiling and talking with people may feel embarrassing. When you're missing multiple teeth your situation can begin to feel hopeless. At Anderson Family Dental, we want you to know there are solutions, and we want you to consider if dentures in Colorado Springs might be right for you.
What is a Full Denture?
A denture is a removable appliance that is designed to replace an entire arch of teeth with natural looking prosthetic teeth. It relies on a snug fit, suction, and sometimes a dental adhesive to stay in place. For some patients it takes time to get used to eating and talking with their new denture, and it may need to be relined to ensure an exact fit, however most patients are pleasantly surprised at how it immediately restores their smile and changes the appearance of their face.
What is a Partial Denture?
A partial denture is ideal for patients who are missing multiple teeth, but still retain a large number of healthy teeth. Partials anchor to your healthy teeth with metal clasps and fit much like a retainer. Prosthetic teeth attached to the partial literally fill in the missing spaces like a puzzle piece. Partials are customized to match your existing teeth so they naturally complement your smile.
What is an Implant Supported Denture?
Dental implants are revolutionizing the way that patients wear dentures. By strategically placing dental implants into your jawbone for extra support, our doctors will then custom design your dentures to fit into the implants. Once your denture is "snapped" into place and secured by the implants, you won't experience the movement or slippage when you eat or talk that often goes along with traditional dentures.
At Anderson Family Dental, Drs. Erick and Richard Anderson can deliver implant supported dentures in Colorado Springs from start to finish in the comfort of our office. This includes the surgical placement of the dental implants, which many other dentists refer to other specialists.
We customize your denture to complement your face and skin tone, so it enhances not only the appearance of your teeth, but also your face. Many patients are pleasantly surprised to find that their dentures actually take years off of their appearance.
Don't let missing or failing teeth hold you back from living the life you deserve! Contact our office today to learn more about your options and how we can restore your smile.