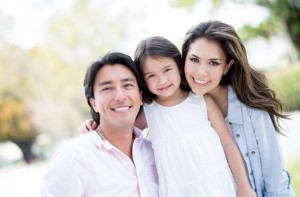 If you feel lost in your search for a good Colorado Springs dentist you feel excited about visiting, you're not alone. Too many adults avoid visiting the dentist simply because they've never found one they trust — one that will listen to them. Choosing a general dentist can be difficult, so we've compiled a list of tips to help you do just that. Following are some things to keep in mind on your quest for the best dentist in Colorado Springs.
A Top Dentist in Colorado Springs Should…
Your dentist is someone you should see at least twice a year for the rest of your life, at least. Make sure you pick a good one by keeping in mind what it means to be an excellent dentist in Colorado Springs. Your dentist should:
1: Fit your needs
When you're choosing a Colorado Springs dentist for you and your family, make sure it's one that fits your needs. That could mean the office is located close to your home or office, or that they offer weekend hours to fit your busy schedule. The first step to visiting the dentist regularly is being able to go — and you're less likely to have your twice annual oral exams if your dentist is all the way across town, or never open when you need them.
2: Offer a variety of services
Sure, right now you may just need a good general dentist. But next year you might want teeth whitening — and in a few years, you may need a children's dentist, too. You never know what services your teeth will demand, so it's best to choose a dentist that can offers a variety of dental services, from general and preventive to restorative and cosmetic dentistry.
3: Value continuing education
All dentists complete the basic training in dental school, but what truly sets dentists apart is their continuing education and experience. Make sure the dentist you choose values education; dentistry is always changing and improving, so you want to be sure your dentist is aware of all the latest developments, too.
4: Maintain a comfortable office
Going to the dentist doesn't have to be a stressful or traumatic experience — and your dentist should work to make sure it's not. At Anderson Family Dental, we pride ourselves on maintaining a comfortable dental office in Colorado Springs. We think it's a good idea to schedule some time to visit your dentist's office before your first visit, if possible — you deserve to feel totally at-home on your journey to a lifetime of healthy teeth.
5: Make time for you
Above all, your dentist should make time for you. You've got a busy schedule, and the doctors and staff at Anderson Family Dental are more than happy to work with you to find a time that is convenient for you — because your teeth are our priority. If you're looking for an excellent Colorado Springs dentist, request your appointment with Anderson Family Dental today. We'll keep you smiling now, and for years to come.