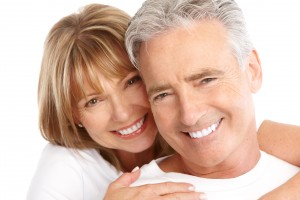 Sometimes you just have to take the good with the bad. Finding out that you need to have a dental crown may not be the news you wanted to hear from Dr. Anderson. However, there is some good news—Anderson Family Dental uses CEREC in Colorado Springs to give patients quality dental restorations in just one visit.
What is CEREC?
CEREC, which stands for Chairside Economical Restoration of Esthetic Ceramics, is a CAD/CAM (computer aided design/computer aided manufacture) system that allows Dr. Anderson and his staff to design, build and place almost any kind of tooth restoration—dental crowns, inlays, onlays and bridges—in just a matter of hours right here in our office. You will not need to come back for a second appointment as you would with a traditional dental crown. In addition, you won't have to endure the discomfort of a mouthful of messy impression material. The CEREC computer system does all the work while you sit back and relax.
Why do I need a CEREC same day crown?
Dental crowns can be used to repair a number of tooth troubles. For instance, if you have a tooth with severe decay, then a simple tooth-colored filling may not be enough to restore the tooth's form and function. Similarly, a tooth may become excessively worn over time and you may need a dental crown in Colorado Springs to rebuild the tooth. A cracked tooth can also be preserved with a CEREC dental crown.
How does CEREC work?
The CEREC system has three major components: a digital camera, a computer and software system and a milling unit. Your appointment begins with our taking digital images of the tooth in need of repair as well as surrounding and opposing teeth. These images ensure the best fit of your new crown. More images are taken after Dr. Anderson removes any areas of decay and prepares the tooth.
These images are delivered to CEREC's computer system where your new dental crown is designed. Based on the pictures, the virtual design incorporates every detail—size, shape, color and every last point and groove so your bite will feel completely natural once the crown is in place.
The milling unit takes over from here, carving your crown according to the specifications of the virtual design. In 20 minutes or less, the CEREC crown is ready. Colorado Springs restorative dentist Dr. Anderson will inspect the crown and examine the fit. If everything checks out, then he bonds the crown over your prepared tooth and you're free to go!
For CEREC, Call Our Office Today
If you've been told you have a tooth that needs a dental crown, then contact Anderson Family Dental in Colorado Springs, CO, to learn more about what CEREC can do for you.