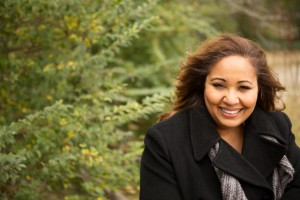 For years, restoring damaged teeth with crowns has taken at least two dental office visits, and several weeks wearing a temporary while a lab milled the permanent crown. Thanks to CEREC same-day crowns, patients don't have to wait weeks to restore their smiles, and the in-office milling unit may even allow our team to produce better results.

What You Need to Know about Dental Crowns Colorado Springs
Dental crowns have been used for years for a variety of reasons. According to archaeological researchers, the first dental crowns may have been more jewelry than dental restoration. Gold, silver, and other precious metals were used to cover seemingly healthy underlying dental structure among the wealthy and royal families in many ancient civilizations. Today, dental crowns are used to protect and preserve severely damaged teeth. In many cases, teeth would have to be pulled, if dental crowns weren't available for restoration. Crowns are also used to finalize root canal treatment, and replace missing teeth as the anchor for crown and bridge treatment or a prosthetic attached to dental implants.
The process itself is relatively simple. Patients with damaged teeth have their remaining tooth structure prepared (smoothed and shaped). Then, the dentist takes impressions of the affected teeth and full bite that are used to create a custom crown. It can take several weeks for lab-made crowns to be prepared and returned to our dental practice. In the meantime, the patient wears a temporary crown. When the final crown arrives, patients return to Anderson Family Dental where their dental crown is placed using dental cement to bond the crown to remaining dental structure.
The Difference between Traditional and CEREC Crowns
Dentistry like any other industry is constantly changing, and one of the greatest dental innovations of the past several decades is computer assisted design/manufacture (CAD/CAM) dental restorations. At Anderson Family Dental, we offer patients smile restoration using the revolutionary CEREC CAD/CAM system. CEREC stands for Chairside Economical Restoration of Esthetic Ceramics, and offers patients the highest quality dental crowns without the wait. CEREC crowns are milled in the office the same day patients' teeth are prepared. The milling process takes around twenty minutes, and patients leave their appointment with a complete smile. Additionally, CEREC crowns allow our team to make even extremely minute adjustments to perfect your restoration before we place it. CEREC offers patients high quality dental restoration, in half the time.
Find out More about One Visit Crowns Colorado Springs
Are you interested in restoring your smile with a CEREC same-day dental restoration? Contact Anderson Family Dental to find out more about this state-of-the-art smile restoration system or schedule a consultation.