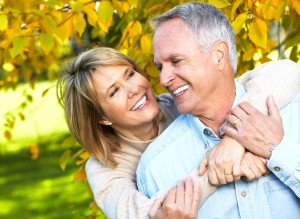 Crowns are a common restorative option in modern dentistry, offering fundamental support and protection for teeth that have been compromised by decay or damage. At Anderson Family Dental in Colorado Springs, CO, Dr. Erick T. Anderson and Dr. Richard L. Anderson understand that your time is a valuable commodity, so we offer a variety of restorative dentistry services that fit your lifestyle, including CEREC one-visit crowns.
Benefits of CEREC One-Day Restorations
Prior to the advent of CEREC one-visit crowns, a patient in need of a dental restoration would need to make multiple appointments with his or her dentist before the final restoration was actually placed. Messy impression materials were used to take molds of the patient's dentition and then sent to a separate lab in order to fabricate the crown. In the meantime, the patient would have to leave wearing a temporary crown and return when the final piece had been completed.
Today, however, the advanced technology of CEREC (Chairside Economical Restoration of Esthetic Ceramic) makes it possible to capture digital impressions, fabricate a customized dental crown, and place the restoration all in a single visit. Patients are free to leave our office with their complete crown intact, looking and feeling better than ever before.
Schedule Your Consultation Today
Whether you are planning to receive treatment that involves a ceramic restoration or you currently have a dental crown and need a replacement, we are here to help. Contact our office in Colorado Springs, CO today and schedule your appointment with our team. We can't wait to see your smile, and to help you rejuvenate and restore it with our wide range of dental services. Our practice happily welcomes patients from throughout the nearby areas as well, including Falcon, Fort Carson, Black Forest, Stratmoor, and beyond.