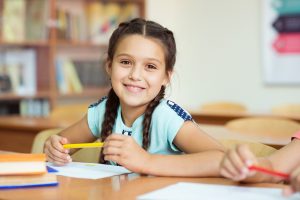 It's every parent's dream to see their child do well in school, but there are numerous factors that can affect how well children perform in an academic setting. Did you know that their dental health is one of those factors? A children's dentist is here to discuss research that highlights the role that oral health can play in academic success.
The Importance of Oral Health for School Performance
A study published in the American Journal of Public Health found that on average, elementary school children miss an average of 6 days of school each year, and 2.1 of those days are missed due to dental problems. Children with poor oral health are a whopping three times as likely to miss school due to dental pain than their peers. These children are also more likely to have a lower grade point average.
Other studies have found similar results. One meta-analysis looked at data from 14 studies that examined nearly 140,000 children. It found a significant association between poor oral health, school absenteeism, and low grades.
In addition to missing school and having lower grades, children with dental health problems are more likely not to do assigned homework and more likely to suffer from low self-esteem. Feelings of worthlessness seem to be particularly prevalent among teens with oral health issues.
What You Can Do
The above data paints a grim picture, but fortunately, there are simple things you can do to help your child enjoy a healthy smile and all the benefits that come with it:
Keep up with preventive care. Try to bring your child to their dentist for a cleaning and checkup at least once every six months. Many families choose to do this at the beginning of the school year and then again during spring break.
Look for signs of dental problems. If it seems that your child has trouble chewing, or you notice signs that their oral hygiene could use some improvement, try to address such issues sooner rather than later.
Make it a family effort. Your family's habits can play a huge role in your child's oral health. Things like taking soda off of your grocery shopping list, getting rid of sugary snacks, and drinking fluoridated water can all make a positive difference.
Educate your child on good habits. Helping your child understand the importance of caring for their oral health — as well as how they can do so — can set them up for a lifetime of healthy smiles. Your children's dentist would be happy to help in this educational effort.
Is a back-to-school checkup on your family's to do list? Your diligence in caring for your young one's smile can help them enjoy academic success!
Meet the Dentist
Dr. Erick Anderson is an experienced dentist who is proud to serve families in Colorado Springs. He offers checkups, fluoride treatments, sealants, and a range of other treatments that promote oral health for children. If you have questions about caring for your child's oral health or it is time to schedule an appointment for them, contact our office at 719-593-0988.