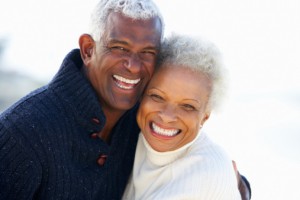 Happy New Year! We wish you and your family a year of good health and happiness. And to help keep your family healthy, Anderson Family Dental wants to remind you that if you have dental insurance, then your benefits renewed this month. So, if there was a dental procedure that you should have had last year but didn't, then now is the time to call the Colorado Springs top dentist and schedule an appointment.

Most dental insurance covers twice yearly dental cleanings and exams, annual x-rays and a portion of restorative treatments. Dental insurance is set up this way to encourage beneficiaries to come see the dentist regularly. You see, dentistry is designed to prevent problems from happening before they have a chance to begin. That's why your benefits have an annual maximum and they expire at the end of each calendar year. In other words—use it or lose it! Of course, the dentist Colorado Springs residents rely on for outstanding general, restorative and cosmetic dentistry want you to use your full benefits for the sake of your oral and general health.
Colorado Springs Dentists and Your Health
Start the year off right by scheduling dental checkups for you and your family members. These visits are when one of our skilled dental hygienists will clean and polish your teeth, remove plaque, take digital x-rays if necessary and examine your teeth and gums. If everything checks out, then you're on your way and we'll see you in six months. However, if Drs. Anderson or a member of the staff finds something of concern, then we can treat the problem in a timely fashion that limits further damage as well as your out-of-pocket expenses.
A common problem is tooth decay. Even with your regular brushing and flossing at home and our in-office cleanings, the bacteria that cause cavities are ever-present and persistent. We repair a cavity with a tooth-colored filling made of composite resin materials that are blended to match the color of your tooth.
Some of the other restorative procedures offered at Anderson Family Dental, the dentist Colorado Springs trusts, include:
Crown and Bridge
CEREC Same-Day Crowns
Dentures and Partials
Dental Implants
Root Canal Therapy
Call Our Office Today
Don't let another day of 2016 go by without beginning to use your dental insurance benefits. Call Anderson Family Dental to schedule a checkup or any other necessary dental care. We proudly serve families throughout Colorado Springs, CO, Stratmoor, Falcon, Black Forest, and nearby areas.