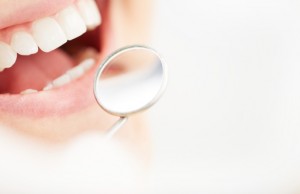 Everyone loves to laugh and smile, but cosmetic concerns like cracks, chips, and uneven spacing can make showing off your teeth something you'd prefer to avoid. At Anderson Family Dental, Dr. Erick T. Anderson and Dr. Richard L. Anderson provide Colorado Springs, CO patients with a variety of cosmetic dentistry services, including cosmetic bonding. Let us show you how quickly and easily we can repair your damaged teeth, allowing you to once again smile with confidence.
Benefits of Cosmetic Bonding
If one of your teeth is cracked or chipped, you may feel hesitant to smile openly in public and in photos. You may also put off a visit to the dentist because you fear that the repairs will be extensive or costly. Fortunately, there is a solution that is relatively quick, generally pain-free, and very affordable: cosmetic bonding. With a special tooth-colored resin, our doctors can repair your smile in a way that promotes natural-looking results.
There are a number of undesirable dental issues that can be easily corrected with cosmetic bonding, including the following:
To correct a small gap between two teeth
Recontouring a tooth that is misshapen
To mask discoloration that is resistant to tooth whitening efforts
To decrease sensitivity in a tooth whose root is exposed
To enlarge a tooth that is too small in relation to other teeth
To repair a crack or chip in a tooth
Our experienced doctors are always happy to help you decide which cosmetic dentistry solution is best for your individual case. We welcome your questions, and we promise to always provide you with accurate answers that are personalized to fulfill your unique needs.
Schedule Your Cosmetic Bonding Consultation
If your smile is plagued by noticeable flaws like cracks, chips, or gaps, our Colorado Springs, CO cosmetic dentist can help. Our state-of-the-art dental practice offers an all-encompassing range of general, restorative, and cosmetic dentistry services to patients from throughout Colorado Springs, Black Forest, Fort Carson, Stratmoor, Falcon, and beyond. Contact us today to schedule your free consultation!