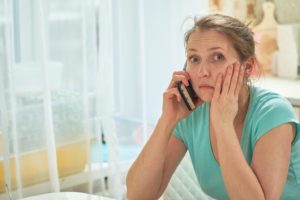 Do you have travel plans this summer? With the COVID-19 crisis still in full swing, many families are taking long road trips and finding socially distant ways to enjoy an escape from the everyday routine. If you are going on vacation, you need to be well-prepared to handle the unexpected — and that means you should have an idea of what to do if you face a dental problem while you're far away from your regular oral healthcare provider. An emergency dentist is here to provide practical guidance to help you out.
Prepare Ahead of Time
No one ever expectsa dental emergency to occur. However, if you take a few simple precautions before your trip, you will be better able to handle any problems that pop up:
Keep an updated list of your current medications with you.
Carry a first-aid kit that contains pain relievers, gauze, and a small container with a lid.
Have your regular dentist's number saved in your phone. You can call them during an emergency, and even if they cannot treat you, they can give you first-aid guidance.
Of course, it would be ideal if you could schedule a checkup prior to your trip, especially if it has been more than six months since your last appointment. Doing so might prevent a dental emergency from ever occurring.
Know How to Find a Dentist
As soon as your oral health emergency begins, you should seek professional treatment. Perform a Google search for dentists near you, and contact one that has received good reviews. Ask the office if they accept emergency patients, describe your symptoms, and prepare to head in for treatment. Ask the dentist who treats you to forward your treatment plan and any X-rays to your regular dentist, who can provide follow-up care when you get back home.
If your travels take you outside of the U.S., remember that treatment standards and regulations vary from country to country. Dentists in Canada and Europe are held to strict standards and should be fairly reliable. However, if you are in a less developed country, you should contact the local Embassy or Consulate for help in finding a reliable dentist. You may also call your travel insurance company to ask for a referral.
Be Careful with Your Tooth
After you receive emergency treatment, you may still be able to enjoy the rest of your vacation! Rest as much as your dentist recommends. It might be hard to hang out by the pool while your family goes hiking, but you don't want to overexert yourself, especially if you underwent a major treatment. You should also avoid being too adventurous with what you eat. Hot, cold, or crunchy foods might irritate sensitive areas of your mouth.
A dental emergency can be frightening, especially if you're far away from home. However, if you follow the above guidance, you should be able to handle the situation well and get on with enjoying your vacation.
About the Author
Dr. Erick Anderson is a general and emergency dentist in Colorado Springs. He has more than 25 years of experience and is always ready to help out patients in need. If you would like to learn more about his emergency services, contact our office at 719-593-0988.