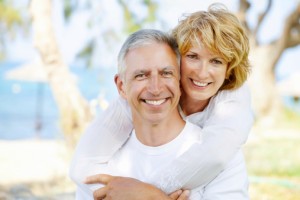 Every year the research connecting poor oral health to decreased overall health grows. This isn't likely to surprise the British research team who asked people what assumptions they made about people they met who had damaged or cosmetically flawed teeth. The results showed that people with unsightly smiles were considered to be sick, incapable of caring for themselves, of drug addicted. It seems logical for dental researchers to be testing a similar hypothesis: that poor oral health and overall health are connected. At Anderson Family Dental, the dentist Colorado Springs residents prefer, our team is proud to offer patients more than just dental care to prevent damage or restore oral health. We provide patients with education to fully understand their oral health care needs, and become true partners with our practice in making treatment decisions. If you're interested in finding out more about our dental services, patient education, or the mouth-body connection, call our Colorado Springs dental practice to schedule a consultation today. We look forward to seeing you smile.

There IS a Connection between Oral and Whole Body Health
While the causal link isn't fully understood between some oral and overall health concerns, most dental and medical researchers can agree on one thing: there is a connection between oral and overall health. Gum disease, specifically, increases risk for and may be the cause of numerous chronic illnesses including:
Cardiovascular Disease – in a 14 year study with the National Health and Nutrition Examination Survey I, patients with periodontitis (advanced gum disease) were 25% more likely to develop coronary heart disease
Diabetes – 95% of Americans with diabetes also have periodontal disease.
Stroke – patients with periodontitis were at a risk 4.3 times that of counter parts with mild or no gum disease to experience stroke.
Pre-term and Low-Weight Births – expectant mothers with gum disease are seven times more likely to deliver pre-term or low weight babies.
Oral Health Tips from the Top Dentist Colorado Springs
Oral health care may seem overwhelming with numerous toothbrushes, dental flosses, mouth rinses, and even multiple brushing and flossing techniques. However, there are a few basic things any patient can do to improve oral health, and take the first step down the path to a lifetime of optimal dental and overall heath including:
Brush teeth at least 2 times each day once in the morning and once before retiring for the night.
Brush for at least 2 minutes at a time to thoroughly remove plaque and debris from the mouth.
Use only soft bristled tooth brushes, and replace your toothbrush every three months or when bristles show signs of wear.
Floss at least once each day and rinse your mouth or brush afterward.
While mouthwash isn't an essential component of at-home care, it's a great way to clean teeth between meals. If you choose to use mouthwash, only use rinses that are antimicrobial, sugar free, and contain fluoride.
Visit Anderson Family Dental at twice a year for a thorough dental exam, teeth cleaning, and screenings for tooth decay, gum disease, oral cancer, bruxism, and TMJ dysfunction.
Call the Best Dentist Colorado Springs has to Offer – Anderson Family Dental
If you suffer from gum disease or are in need of a six month dental exam and cleaning, call the friendly, welcoming Anderson Family Dental team in Colorado Springs. We strive to offer the highest quality care that fits your schedule and budget. Experience outstanding care from the dentist Colorado Springs loves.