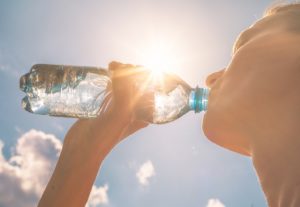 Sound oral health is one of the cornerstones of sound overall health. Plus, when your teeth look good and function well, you are more likely to feel confident and happy. Really, it is worth every effort to protect your smile! But just how can you do that? A dentist is here to discuss some habits that can help you to enjoy a lifetime of healthy teeth and gums.
Brush Your Teeth Every Night
It is important to brush your teeth twice a day. However, if you can only brush once, you should do it at night. Going to bed with plaque and bacteria on your teeth gives those harmful substances a greater opportunity to cause damage.
Brush Properly
Are you getting the most out of your daily brushing habit? Here are a few reminders on proper brushing technique:
Be gentle — applying too much pressure can actually damage your teeth and gums
Use short, tooth-wide strokes
Do not forget to brush your gumline and the backs of your teeth
Clean Your Tongue
Food particles and bacteria can easily accumulate between the little bumps on your tongue, leading to bad breath and other unpleasant consequences. You should quickly scrub your tongue with your toothbrush after you spit out your toothpaste. You could also invest in a tongue scraper, an inexpensive tool that you can use to remove substances that build up on the tongue.
Floss Every Day
Too many people underestimate the importance of flossing, but it is vital! Flossing cleans the tight spaces between your teeth that your toothbrush cannot reach. It thus plays an important role in preventing decay and gum disease. If you find it difficult to remember to floss, place your floss somewhere it is easily visible. If you are unsure about proper flossing technique, talk to your hygienist about it at your next dental checkup. They will be happy to give you some advice.
Drink Lots of Water
Water has multiple benefits for oral health. It encourages saliva production and rinses away bacteria, acids, and food particles. Many municipal water supplies even contain fluoride, which is important for rebuilding tiny bits of tooth enamel that get worn away through everyday activities. If you find it difficult to drink enough water, you might try using a fitness app to track your daily intake and keep you motivated.
Be Careful About What You Eat
Sugary and acidic foods and beverages are two of your smile's worst enemies. They can quickly lead to tooth decay, sensitivity, and other serious issues. Here are a few tips to help you cut back on how much of these items you consume:
Add more proteins and whole grains into your diet. These may help you curb cravings for sweets.
Chew sugar-free gum. Gum may satisfy your sweet tooth, and many varieties even contain xylitol, a sweetener that supports oral health.
Make it a family effort. Getting your family onboard with a healthy eating plan can do much to help you stay on track.
Are your daily habits supporting your oral health? If you see room for improvement, now is the time to make positive changes.
About the Author
Dr. Erick Anderson is a general dentist in Colorado Springs with a dental degree from Oregon Health Sciences University. He has decades of experience in helping patients to maintain and improve their oral health. If you would like his advice on how you can take the best possible care of your smile, contact our office at 719-593-0988.