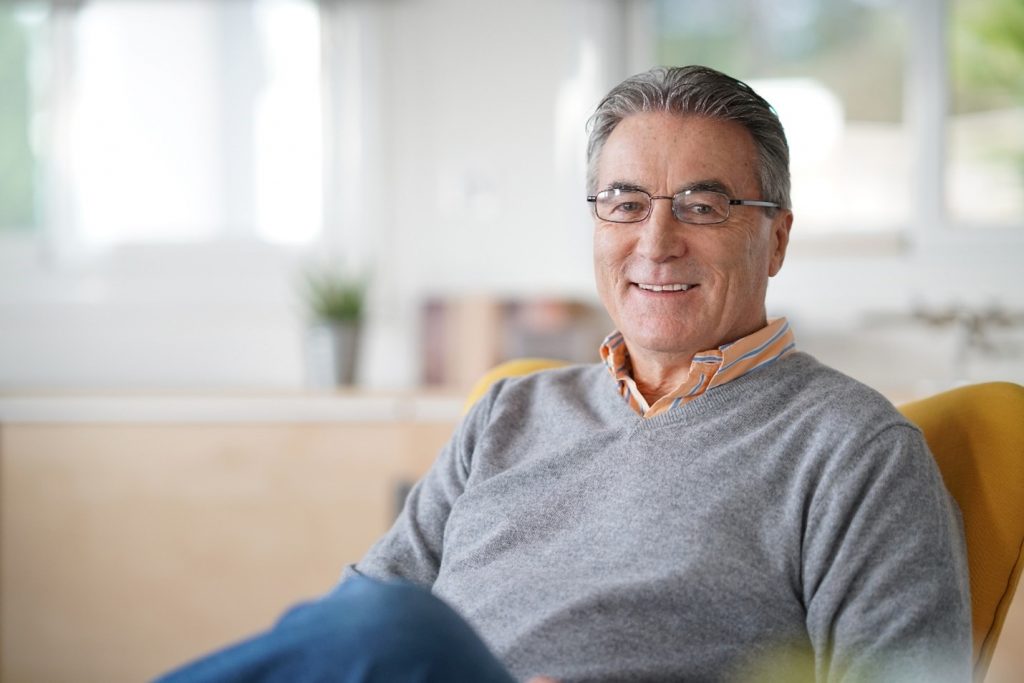 Did you know that roughly 178 million Americans are struggling with tooth loss? As a result, dentures continue to be a sought-after treatment. Sadly, however, there is still a lot of misinformation out there about them. That's why it's so important to separate myth from fact before determining which tooth-replacement solution is best! With this in mind, keep reading to learn a few of the most common myths about dentures.
Myth #1: You Don't Need Dental Checkups with Dentures
Whether you have all of your natural teeth or have lost all of them over the years, you need to visit your dentist every six months. There are a few reasons for this. To begin, your dentist treats more than just your teeth – your gums and the other soft tissue in your mouth matters too. Furthermore, your dental team screens for non-dental issues as well, like oral cancer. So, it's vital for your oral and overall health that you visit your dentist regularly even after you get your dentures.
Myth #2: Dentures Make People Look Old
Thankfully, dentures have come a long way over the last few decades. In fact, the latest dental technology and modern techniques have resulted in them being more lifelike than ever before. Plus, each restoration is custom-made just for you, ensuring they don't protrude or look bulky in any way.
Myth #3: I Can't Eat Properly with Dentures
While dentures won't have the same chewing power as your natural teeth, they will allow you to eat a much more varied diet if you had gaps in your smile previously. With that said, it may take some time for you to adjust to your new teeth. That's why it's helpful to stick to softer foods, like oatmeal, yogurt, and applesauce, especially at the beginning. If you have trouble with more chewy foods, like steak, try cutting it up into very small pieces to reduce the amount of chewing power that's needed.
Myth #4: Dentures Change Your Speech Forever
As previously mentioned, an adjustment period with dentures is completely natural. Fortunately, it's also short-lived. One of the best things to do is practice, practice, practice. Reading out loud, counting from 60-70, and talking with a trusted friend are all helpful when it comes to speeding up the process. Biting down and swallowing will also help – it'll ensure your dentures are in place and there isn't any excess saliva in the way.
Myth #5: Dentures Last a Lifetime
Sadly, dentures won't last a lifetime. However, they can last for 7+ years with proper care. That includes:
Brushing your teeth, gums, and dentures each morning and evening
Flossing between your natural teeth
Visiting your dentist every six months for a dental checkup and cleaning
Avoiding unhealthy dental habits, like smoking
Soaking your dentures in water or a dentist-recommended cleaner each evening
Now you know a few common myths about dentures and why they aren't true. If you want to learn more about this tried-and-true tooth-replacement solution, talk to your dentist!
About the Author
Following in his dad's footsteps, Dr. Erick Anderson has dedicated his days to helping patients in and around Colorado Springs smile brighter. Since earning his doctorate from Oregon Health Sciences University, he has dedicated his time outside of the office to continuing education and advanced training with prestigious institutions, like the Misch International Implant Institute and the Dawson Center for Advanced Dental Study in Florida. If you want to fact-check something you've heard about dentures or you'd like to schedule a consultation, don't hesitate to visit our website or call (719) 593-0988.