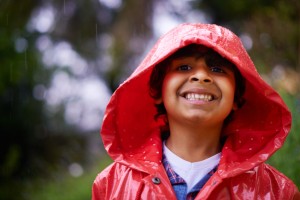 The list of things your child can do on her own is growing each day, but she'll still need your guidance caring for her oral health for a while. Help your little one maintain a happy, healthy smile for years to come by following these oral health tips from Dr. Anderson, your family dentist in Colorado Springs.
Five Tips for Children's Oral Health
It's not hard to keep cavities and infection at bay — follow these tips from the children's dentist in Colorado Springs!
#1: Monitor Their Technique
Your child will be able to brush her teeth by the time she's able to tie her own shoes, but you should still continue to monitor her technique. Is she brushing thoroughly, for two minutes each time? And is she flossing after? Remind her that these two steps are her number one defense against cavities. If you meet resistance, you can make nighttime cleaning a family affair — get everyone brushing and flossing together.
#2: Set a Good Example
Your child looks to you for everything, and it's no different with her oral health. You're encouraging her to brush twice a day and floss daily, but are you taking the same steps? Remember she's watching you even when you don't realize it, so heed your own advice for excellent oral health all around.
#3: Encourage Healthy Eating
With a super sweet-tooth and seemingly unlimited access to candy outside of the home, your child's smile can be at serious risk of cavities. Help her maintain good eating habits by reminding her that the secret to staying healthy is to take everything in moderation. Designate a candy zone in your house after holidays like Halloween and Valentine's Day to prevent overeating.
#4: Talk Positively
If you want your child to keep up with good preventive dental care for a lifetime, keep a positive attitude regarding the dentist and your own oral health right now. She's soaking up everything, including your attitude on things like your upcoming visit to the dentist — so if she hears you grumbling or dreading dental work, she'll get the signal that dental care is something to avoid.
#5: Schedule Regular Appointments
Six month appointments are crucial for people of any age. Help protect your child's teeth from cavities and infection by scheduling regular checkups and cleanings at Anderson Family Dental! Children love our warm, friendly approach to dental care — schedule an appointment and experience the difference for yourself today.