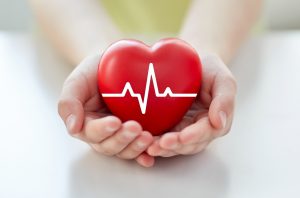 Heart disease is the leading cause of death in the United States. Because of this, doctors and cardiologists constantly encourage their patients to adopt heart-friendly habits, such as eating a healthy diet, exercising regularly, and avoiding tobacco products. But can brushing and flossing your teeth also protect your heart? It's very possible! There is a large body of research showing that individuals with gum disease are more likely to have poor heart health. Is this just a coincidence, or can the condition of your gums have a direct effect on your cardiovascular wellness?
Poor Oral Health and Poor Heart Health
Within the scientific community, it's never a good idea to infer causation from correlation. That is to say, just because two things often occur together, you shouldn't assume that one causes the other. That's why many researchers have set out to examine available data to determine whether gum disease causes heart problems or if the two conditions occur together because of common risk factors, such as smoking.
Several studies have found that, yes, gum health is independently connected to heart health:
A 2014 study found that individuals with gum disease who received treatment for their condition had much lower cardiovascular care costs.
A review article that looked at data from several studies found that gum disease increases the risk of heart disease by 20 percent.
Why the Connection?
At first, it may be difficult to understand how gum health could possibly affect heart health. However, the reason behind the link becomes clear when you consider exactly how interconnected the systems in the human body are.
When the bacteria that causes periodontal (gum) disease gets into the blood vessels in the gums, it causes inflammation. This can lead soreness and redness in the gums, and if the condition advances to its later stages, it can even lead to tooth loss.  As if that isn't bad enough, the bacteria that causes gum inflammation doesn't just hang out around its original entry point. It can travel through the body's system of veins and arteries to cause widespread inflammation. Atherosclerosis (hardening of the blood vessels) may result.
Protect Your Gums, Protect Your Heart
Sadly, millions of people have at least a mild form of gum disease. If that is true of you, or if you are not sure how healthy your gums are, visit your dentist as soon as possible. A quick examination can reveal how your periodontal tissue is doing. If you have gum disease, but it is in its earliest stages, a few adjustments to your oral hygiene routine may be enough to address the issue and protect your smile and your heart. For cases of more advanced gum problems, a special deep cleaning of the mouth or even surgery may be necessary to treat the issue.
Your gums and your heart are connected! Do your best to keep a healthy mouth, and you can reduce your risk of cardiovascular illness.
About the Author
Erick T. Anderson, your general and restorative dentist in Colorado Springs, is deeply interested in the overall well-being of his patients. He offers periodontal therapy and a range of other services that promote healthy smiles and, in turn, healthy bodies. If you are have questions about how to take care of your teeth and gums, or if it is time for a checkup, contact our office at 719-593-0988.