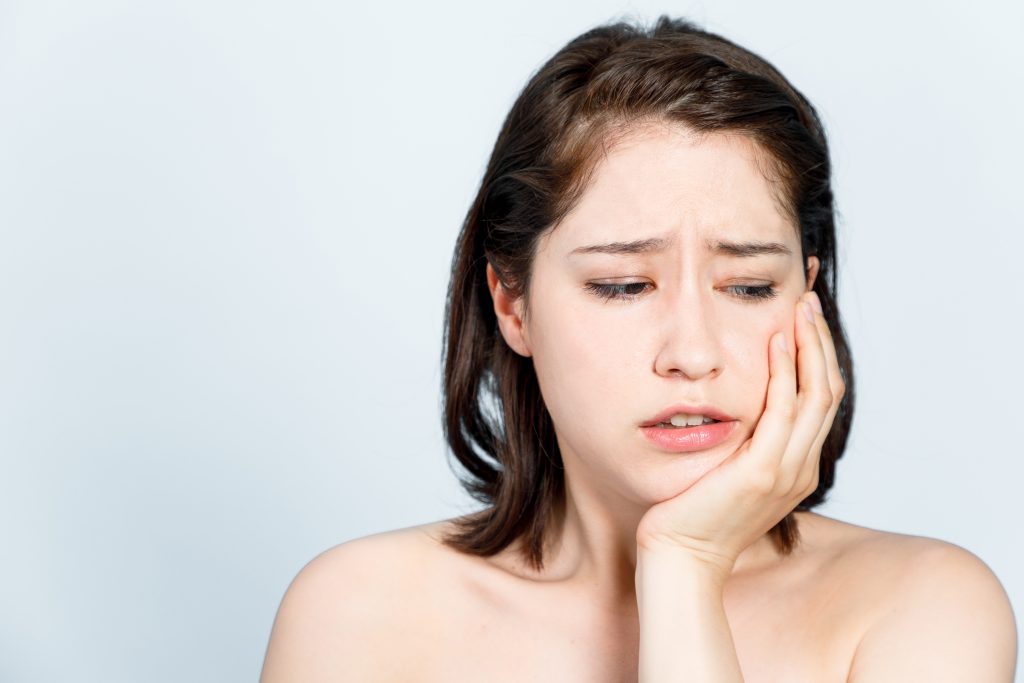 We've got a small request this morning: place your hand on your jaw and open your mouth. Do you feel a small pop upon opening? If so, you may have something in common with the millions of Americans who are dealing with TMJ/TMD, or temporomandibular joint dysfunction. This condition usually begins with a clicking, popping jaw, and ends with serious pain and reduced function in the jaw. For patients in our area, the doctors at Anderson Family Dental provide relief for TMJ in Colorado Springs.
The TMJ: Central to Proper Oral Function
As the joint that allows you to open, close, and move your jaw from side to side, the TMJ plays a crucial role in the proper function of your mouth. If there is a problem with its alignment, the TMJ must make tiny adjustments in positioning to help the upper and lower jaw fit together properly. That places a lot of stress on the jaw over time — and you will almost certainly feel the effects sooner or later.
Some of the warning signs of TMJ/TMD include a clicking, popping jaw, jaw pain, and difficulty opening and closing the jaw to eat or speak. Over time, the discomfort worsens and chronic head, neck, jaw, and ear pain may develop.
Who Does TMJ Affect?
People of all ages can develop TMJ/TMD, but the condition is far more common in older adults. Women are slightly more likely to have chronic jaw pain than men.
Some of the most common causes of TMJ/TMD include:
Misaligned teeth
Chronic teeth grinding and jaw clenching
Stress
Arthritis
Facial trauma/injury
It is time to see your qualified dentist for possible TMJ/TMD treatment when you have trouble opening or closing your jaw, or if you frequently experience pain or tenderness in your jaw.
How We Treat TMJ/TMD
TMJ treatment varies based on the severity of the condition and what's causing it. It TMJ/TMD occurs as the result of a misaligned bite, it can be treated with orthodontics like braces or a splint that brings the teeth and jaw into proper alignment. A nightguard worn during sleep can help to take pressure off the jaw while simultaneously protecting the delicate tooth enamel from the effects of nighttime teeth grinding, which commonly occurs alongside TMJ/TMD.
At Anderson Family Dental, we believe in comprehensive solutions for TMJ/TMD. In addition to appliance therapy or orthodontics, your dentist may recommend certain lifestyle adjustments to reduce stress naturally. Adopting a vigorous exercise program, consuming less caffeine and alcohol, or talking to a therapist may provide the most help for taking pressure off you and your jaw.
Whatever it is you need, you can feel confident that your treatment plan will include the therapeutic treatments needed to get you out of chronic pain and on with your life.
Schedule an Appointment Today!
You deserve to live without TMJ pain — and we at Anderson Family Dental can help! Please get in touch with our office to begin discussing your treatment plan. Request an appointment with your dentist in Colorado Springs today!