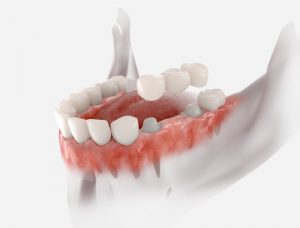 A fixed dental bridge offers an excellent way to replace a lost tooth. It can be natural-looking, sturdy, and highly functional. But how long do dental bridges last? Are they worth the money? Indeed, you can expect your restoration to endure for at least several years. This blog post discusses the average lifespan of dental bridges and provides some tips on how you can help yours to stand the test of time.
The Average Lifespan of Dental Bridges
If you ask a handful of dentists how long a dental bridge can last, you may get several different answers. Some say that a bridge should be replaced every 5 – 7 years or so, while others claim that a bridge can last for well over 10 years. There have even been cases where bridges have lasted throughout a patient's lifetime.
How to Make Your Bridge Last
Exactly how long your bridge lasts will depend on a few factors. The materials used to make it and how well it fits will both have a bearing on its longevity. The biggest factor that will influence its durability, though, is how well you care for it.
Here are some tips to help your bridge stay in good shape for as long as possible:
Adhere to an excellent oral hygiene routine. If you have an incomplete or inconsistent oral hygiene routine, bacteria may accumulate around your bridge or even beneath it, leading to infections and damage. You should thoroughly brush your teeth twice a day and floss once a day. You may also need to use a floss threader to clean the area beneath your bridge.
Visit your dentist twice a year. You should see your dentist every six months for a checkup and cleaning. If they notice any developing problems that could affect your bridge, they can address the problems right away.
Eat carefully. You should limit your consumption of hard and sticky foods. When you eat tough and chewy foods, try to evenly distribute them on both sides of your mouth.
Do not grind and clench your teeth. If you tend to clench and grind during sleep, you might need a mouthguard to protect your teeth and your bridge.
How Can You Tell if Your Bridge Needs to Be Replaced?
Even if you have exemplary habits, there may come a time when you need to get your bridge replaced. Here are a few signs that you should visit your dentist:
Your bridge feels unsteady or loose.
There is swelling or pain around or beneath your bridge.
The bridge has visible signs of damage.
A dental bridge provides a long-term solution to tooth loss. If you take good care of your restoration, it could last for many years!
Meet the Practice
Dr. Erick Anderson and the team at Anderson Family Dental are proud to provide high-quality oral health services for the Colorado Springs community. If you have questions about how to care for your mouth or how you should replace your lost teeth, we would be pleased to speak with you. Contact us at 719-593-0988.