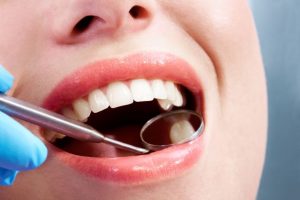 The majority of people will develop a cavity at some point in their life. If the damage to the tooth is mild to moderate, fillings are usually used to address cavities and protect a tooth from further harm. How long do dental fillings last? How can you tell when one of yours needs to be replaced, and how can you help your restorations to stand the test of time? Read on below to learn the answers.
How Long Do Fillings Last?
The lifespan of dental fillings can vary greatly from case to case. Often, it depends on the material the filling is composed of and how well it is cared for.
On average, silver amalgam fillings (also called metal fillings) last about 15 years, though they have been known to last for more than 40 years. Their lifespan is impressive, but it is important to keep in mind that amalgam fillings are 50% mercury, a fact that has raised concerns about toxicity among many health-conscious patients.
Today, composite resin fillings (also called tooth-colored fillings) are much more popular because they contain no mercury. Plus, they can be shade-matched to blend in seamlessly with the surrounding dentition. On average, they last for about 7 years before replacement becomes necessary. However, they have been known to last for well over 10 years in some instances.
How Can You Tell if You Should Replace a Filling?
The best way to know if a filling should be replaced is to visit your dentist. They can assess the filling and the tooth around it to determine if the restoration is beginning to fail.
Here are some signs you should schedule an appointment:
One of your teeth is extra sensitive
You notice visible damage around a filling
There is a hole in a tooth where a filling has fallen out
How Can You Help Your Fillings Last for as Long as Possible?
Here are some tips to help your fillings stand the test of time:
Stick to a thorough oral hygiene routine. You should brush twice a day and floss once a day.
Adjust your diet. Try to limit your intake of sticky, sugary, and hard foods.
Avoid tobacco products. Cigarettes and chewing tobacco are terrible for oral health and for dental fillings.
Choose water over acidic beverages. Acidic items like soda and other soft drinks can erode teeth and damage the enamel around your fillings.
Dental fillings are very durable, but they do not last for forever. Keep an eye on your restorations so you can replace them in a timely manner.
Meet the Practice
Dr. Erick Anderson earned his dental degree nearly 30 years ago. He has spent the majority of his career serving patients in his hometown, Colorado Springs. He proudly offers tooth-colored fillings and other restorative dentistry treatments. If you have questions about anything related to your oral health, he and our team would be pleased to speak with you. Contact Anderson Family Dental at 719-593-0988.