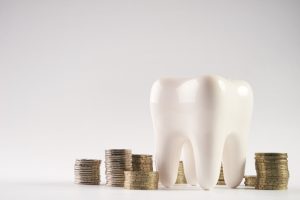 As a thrifty, frugal individual, you may always be on the lookout for ways to save money. That's certainly wise, but on your quest to keep a reasonable budget, it is important that you avoid saving money in the short-term only to get stuck with a huge bill later on. That's exactly what might happen if you neglect regular visits to your dentist. Let's discuss how routine dental care can benefit your pocketbook as much as it benefits your oral health.
Preventive Care Is Affordable
Most dentists have a set price for a regular preventive visit, and usually, that price is fairly easy for families to manage. Attending a checkup and cleaning twice a year might cost you a few hundred dollars if you do not have insurance. These appointments will reduce your risk of suffering from any dental problems. If a dental problem does develop, your dentist is likely to catch it while it is still relatively easy — and inexpensive — to treat.
Compare that to the cost you might pay if you neglect regular appointments and you develop a serious oral health problem. For example, a tooth may become badly decayed. It could even become infected and require root canal therapy and a crown. Major treatments may cost several thousand dollars.
Insurance Loves Preventive Care
If you have dental insurance, you have more reason than ever to attend regular preventive checkups. Many insurance plans cover two cleanings and exams each year — for absolutely nothing out of pocket on the patient's part.
Conversely, insurance companies do not like to pay out money for restorative care. Depending on your policy, it might cover 80% of the price of basic restorative services, such as fillings, but only 50% of the cost of major procedures. Hence, even with insurance, neglecting regular dental visits could end up costing you hundreds or even thousands of dollars.
Furthermore, if your dentist has an in-house savings plan, it likely also has a strong focus on preventive care. For example, it is common for such plans to totally cover the cost of cleanings and exams, but only offer a discount for other services.
The Cost Beyond the Dental Office
A dental emergency that could have been prevented through regular appointments does more than cost you money at your dentist's office. You may have to take a day or more off of work to receive treatment. You might even end up missing out on important family events.
Some people think they cannot afford regular dental care, but the truth is, you may not be able to afford not to visit your dentist. If it has been a while since your last checkup, now is the time to book an appointment. Your wallet will thank you!
About the Author
Dr. Erick Anderson is a general and emergency dentist who serves patients in the Colorado Springs area. He places a strong emphasis on preventive care, but he is also ready to provide top-quality restorative services. To learn more about Dr. Anderson, our practice, and our financial policies, contact our office at 719-593-0988.