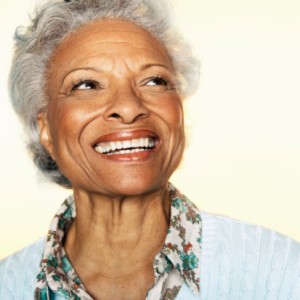 Tooth loss affects more people in the US than you might think. Nearly 4% of US adults aged 20 to 49 are missing at least one tooth, and 10% of adults 50 to 64 are fully edentulous (no natural teeth). Most replacement options for any number of teeth only replace the part visible above the gum line, the crown, but dental implants replace the entire tooth from the roots up. A recent survey revealed that 90% of edentulous patients in the US chose traditional, removable dentures, but those patients are missing out on the opportunity to combat bone density loss, one of the most detrimental effects of tooth loss. Some patients have previously believed they were not candidates for implant-retained dentures, but innovations in implant technology make it possible for more patients than ever to safely and successfully receive implant-retained dental prosthetics.

Important Questions about Implant Dentures Colorado Springs Patients Should Consider
No two patients are alike, and that goes for their smiles. That's why we never offer a one-size-fits-all solution for dental care. Instead, we work to help patients fully understand their treatment options, and make informed decisions about the right treatment options. There are numerous benefits of dental implant tooth replacement including natural look and feel, full tooth restoration, and preservation of bone density, but it's simply not the right treatment option for every patient. Some questions you should ask before considering implant retained dentures include:
What caused my tooth loss?
Do I suffer from an immune compromising illness?
Am I healthy enough for surgery?
Do I suffer from osteoporosis or other bone disorders?
Am I willing to dedicate several months to full implant placement and restoration?
Am I Candidate for Implant Dentures?
The question underlying all of these questions is this one: am I a candidate for implant dentures? In some cases, the answer is straightforward. For others, the answer involves more personal priorities and decisions than medical ones. Dental implant placement is a surgical procedure that requires patients to dedicate months of their lives to treatment and recovery. The results are beautiful, long-lasting, and help patients maintain optimal oral health, but the only way to know for sure if implants are the right tooth replacement option for you is to learn more about implant procedures, consider your options, and schedule an implant consultation at Anderson Family Dental.
Find Out More about Implant Dentures Colorado Springs
If you're interested in finding out whether dental implants are the right tooth replacement solution for you, call Anderson Family Dental to schedule an implant consultation. Our Colorado Springs dental team loves to help patients restore their smiles.