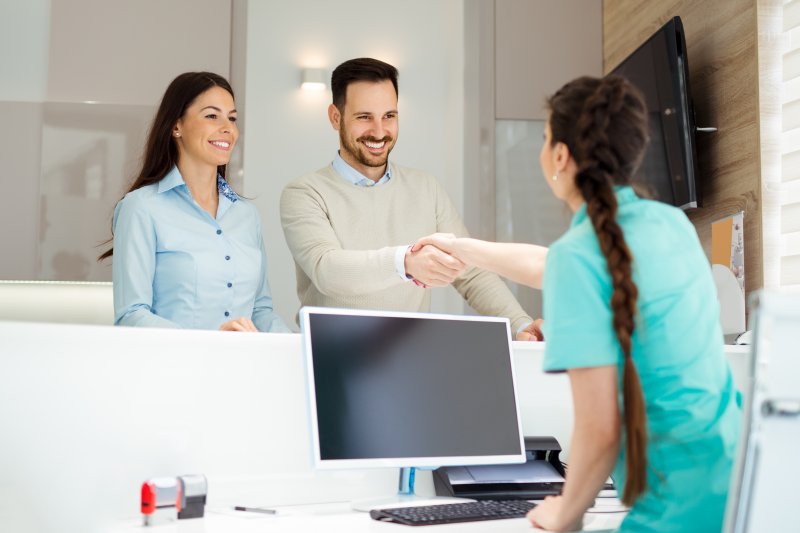 Did you know your dental insurance benefits go to waste at the end of the year if you don't use them? If you're wondering how this is possible, take a look at how many times you visited your dentist's office in the last 12 months. Were you told at any point that you needed a certain procedure or treatment but decided to put it off? If so, you'll be wishing you hadn't when January 1, 2020, arrives. Find out why it's in your best interest to get the most out of your benefits before they expire at the end of the year.
It's "Use Them or Lose Them" When It Comes to Benefits
The most important thing you should know is that the moment the new year arrives, your benefits do not rollover. Instead, they reset, and you're back to zero. Although unused benefits are a common occurrence each year among individuals with insurance, resulting in thousands of dollars being wasted, there is something you can do about it.
Instead of letting them fall to the wayside, take advantage of the dental care you can receive throughout the year. Remember, you pay a premium each month to maintain access to your coverage. You also pay toward a deductible that will serve to be increasingly beneficial once it is met, especially if your dentist suggests you need more extensive or costly treatment. By choosing to wait until next year to have a tooth extracted or dental crown placed, you could be taking more money out of your wallet because your deductible resets.
Why Preventive Care is Important
If you look at your policy, you'll most likely see that your insurance company pays for most or all preventive care. While some services may vary with regard to coverage, you can typically find that dental checkups and cleanings, as well as x-rays, fall under this type of care.
The fact that you pay little-to-no out of pocket costs to keep your oral health in optimal condition is one of the greatest aspects of dental insurance. If you maintain healthy teeth and gums, the likeliness you'll need more extensive care in the future is reduced. This will not only keep you happy but your insurance company as well, thus, why it's designed in a way that encourages patients to schedule regular appointments. I mean, you're already paying for the service, so why not use it, right?
Don't let your money go to waste with the new year. Start taking care of your oral health now while you still have a chance to get the most out of your dental benefits.
About the Author
When it comes to finding a dental professional who can not only take care of your dental needs but help you get the most out of your dental insurance benefits, look no further than Dr. Erick Anderson and his team at Anderson Family Dental. Earning his Bachelor of Arts degree from Willamette University, Dr. Anderson went on to achieve his dental degree from Oregon Health Sciences University in 1994. Since 2012 when he began his private practice in Colorado Springs, he has been helping residents maintain healthy, beautiful smiles at an affordable price. To learn how our team can help you navigate your benefits before it's too late, contact us via our website or by calling (719) 593-0988.