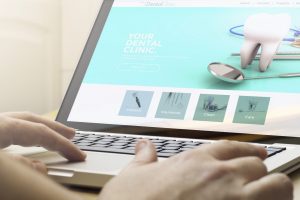 "I need a new dentist." Have you recently said those words? Perhaps you are new to an area, or maybe your former dentist did something that disappointed you. Whatever your reasons for searching for a new oral healthcare provider, you might find the task in front of you to be a little daunting. How can you find the right dentist for you? Here is a brief checklist to help you settle on someone who will give your smile — and the rest of you — the care you deserve.
Experience and Education
Dental school provides dental professionals with a strong foundation on which to build their career, but a dentist should never rest on their laurels. Because the field of dentistry is always changing, a dentist who works hard to advance their knowledge and keep up with new techniques and technology is in the best position to provide high-quality care.
You should also consider how long a dentist has been in practice. While young dentists are certainly enthusiastic, they lack the knowledge that can only come after years of helping patients achieve better oral health.
Values
Most dentists are also businesspeople… but you should never choose a dentist who puts business before people. That is to say, it is important that you choose someone who values their patients and sincerely wants to help them. You don't want someone who rushes through your treatment so they can hurry on to the next patient.
One way you can discover how a dentist treats people is by reading online reviews. Their patients may say that they are gentle, kind, and skilled. Reviews might also comment on the staff members in the practice and the office's overall atmosphere. Of course, online reviews aren't the only way to find out how a dentist treats people; you can also ask your friends about experiences they have had with dentists in your area.
Other Considerations
Here are a few other, practical factors to consider when you are searching for a dentist:
Do they offer all the services you need, or is their practice mostly focused on one or two aspects of dentistry?
Do they treat patients of all ages?
Are they willing to work with your insurance, and are flexible payment options available?
Do they have an in-house savings plan for patients without insurance?
Do they provide emergency dental care?
Is the office within a reasonable driving distance of your home or workplace?
Finding a new dentist whom you can trust might seem like a daunting task. However, if you know what you are looking for, you will be in a better position to choose a dentist who will care well for your needs and respect you as a person.
About the Author
Dr. Erick Anderson is a Colorado Springs native who offers general dentistry services in a comfortable, welcoming environment. After he earned his dental degree in 1994, he has continued his education by taking advanced courses at the Misch International Implant Institute and other prestigious facilities. If you would like to learn more about Dr. Anderson and how he may be able to serve you and your family, contact our office at 719-593-0988.