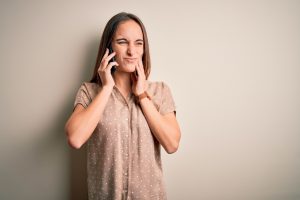 A dental emergency can befall anyone at any time, and you should be ready to face such a situation. That means you should know whom to contact for compassionate care that gets your oral health back on track ASAP. But if you are traveling, are new to a certain area, or have not been to a dentist in a while, you might not know of any nearby dentists who can help you. In this simple guide, you'll discover practical tips for quickly finding an emergency dentist who can quickly provide you with the quality care you need.
Same-Day Appointments
An emergency dentist should make room in their schedule to see you as soon as possible if you are experiencing a dental emergency. In many cases, this means that they can arrange a same-day appointment for you. If that is not possible, they should make efforts to see you within a day or two. Any dentist who does not prioritize your care when you are in pain should not be your first choice for care during an oral health emergency.
A Range of Services
An emergency dentist should have the training necessary to address many different types of oral health problems. For example, they should be able to offer root canal therapy because it is often the best way to save an infected or damaged tooth. It is also important that they provide high-quality restorations, such as porcelain crowns and tooth replacement options.
Compassion
Look at a dentist's online reviews. Do they and their staff members have a reputation for being gentle and compassionate? Or have past patients remarked that the dental team always seems to be in a hurry and does not take the time to answer questions and explain treatment options? During a dental emergency, the last thing you want is to receive treatment from someone who sees you as a task rather than as a person.
A Concern for Your Overall Health
Dentists recognize that oral health and overall health are strongly connected. That is why your emergency dentist should think about how any treatment they recommend might affect your head-to-toe wellness. For example, extracting a tooth may relieve a toothache — but a gap in your smile can have negative consequences for your oral and overall well-being down the road. An emergency dentist should only recommend extraction as a last resort.
Flexible Payment Options
A dental emergency is already stressful enough without having to worry about money. Visiting an insurance-friendly dentist who can help you arrange for financing can give you one less thing to worry about.
Are you looking for an emergency dentist? Use the above guidelines to find one who will provide you with fast, high-quality care.
About the Author
Dr. Erick Anderson is an emergency dentist in Colorado Springs who has been practicing in our community since 2002. He has a reputation for being personable and compassionate, and in most cases, he can see emergency patients on a same-day basis. If you require urgent dental care, contact our team right away at 719-593-0988.