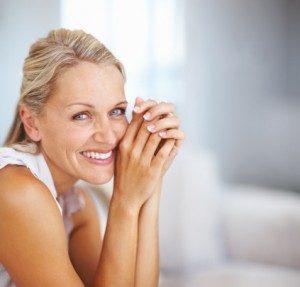 At Anderson Family Dental, we know that your time is a precious commodity. Between work, your social life, family, and so much more, it can be difficult to find the time to visit the dentist. When you need restorative dental work, such as a bridge or a crown, having to set aside so much of your valued time is far from desirable. That's why our office features CEREC one appointment crowns in Colorado Springs, CO. Save yourself time, money, and hassle with single visit crowns, and take advantage of the multiple benefits of CEREC technology at our convenient, family-friendly dental office.
Advantages of One Appointment Crowns
It used to be the case that receiving a dental crown involved multiple trips to your dentist's office and an uncomfortable session spent with a mouth full of impression material. With CEREC one visit crowns, Dr. Erick and Dr. Richard can restore your teeth to a state of beauty and strength in just one appointment, right here in our Colorado Springs, CO office.
In order to ensure optimal accuracy for a comfortable fit, a 3D digital image of your prepared tooth will be captured and transmitted to a computer equipped with CEREC technology. This image is used to develop data that is then sent to our CAD/CAM milling machine, a revolutionary computer-controlled apparatus that fabricates your custom crown in just about an hour. Your new crown is milled from a single block of color-matched porcelain for a restoration that looks, feels, and functions like one of your own natural teeth. Our patients love the fact that their restorations are crafted right here in our office while they wait rather than shipped from a third party lab over the course of weeks.
Your Colorado Springs One Visit Crowns Specialists
Discover the possibilities afforded by one appointment crowns at Anderson Family Dental. In just a single visit to our office, you can revitalize your smile's appearance and improve its function at the same time. Give us a call today or request an appointment quickly and easily online to see why the patients in our community call Drs. Erick and Richard Anderson the best dentists in the area. Our state-of-the-art dental practice in Colorado Springs, CO proudly serves families from communities in the surrounding areas of Black Forest, Falcon, Stratmoor, Fort Carson, and more. We look forward to meeting you and to serving your entire family's oral healthcare needs.