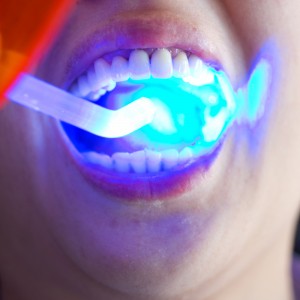 Each year, oral cancer is responsible for more than 8,000 deaths in America – that's approximately one person per hour, every hour of the day. Fortunately, there are ways to reduce your risk of developing this serious condition, as well as methods of early detection and treatment. At Anderson Family Dental in Colorado Springs, CO, our doctors and team strongly emphasize the importance of maintaining optimal oral health through routine check-ups. It is during these regular office visits that we perform oral cancer screening to provide our patients with a distinct advantage when it comes to cancers of the mouth and pharynx.
Who is at Risk for Oral Cancer?
There are a variety of risk factors associated with oral cancer, including genetics, lifestyle, oral health, and general physical wellness. Individuals who smoke and/or drink alcohol, for example, are at a much higher risk of developing this potentially fatal disease. If someone in your immediate family has ever been diagnosed with oral cancer, your chances are higher as well. Additional factors include maintenance of oral health and hygiene, advanced age, certain viruses, and smokeless tobacco.
Though a substantial amount of emphasis is placed on high-risk behaviors – including smoking and drinking alcohol – many individuals who develop oral cancer are men and women who have never engaged in these behaviors at all. This is why it is so important to undergo regular screenings at your Colorado Springs, CO dental office. Our doctors and staff can answer any questions and address any concerns you may have regarding oral cancer and other conditions that affect the mouth.
Reserve Your Appointment Today
Whether you've never had an oral cancer screening or you're simply due for your next dental check-up, Drs. Richard L. Anderson and Erick T. Anderson are here to help. Contact our office in Colorado Springs, CO today to schedule your appointment, or if you have any questions about how oral cancer detection works. Our conveniently located practice also happily welcomes patients from throughout the surrounding areas of Stratmoor, Black Forest, Falcon, and the entire Pike's Peak region.