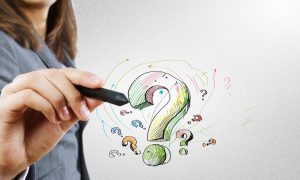 Getting your teeth cleaned and examined twice a year is vital for maintaining a healthy smile, but these routine appointments aren't just about the cleaning and checkup. They're also your opportunity to gain insight into your oral hygiene and improve the care that you receive from your dentist and their team. Let's take a moment to discuss some of the questions you can ask your hygienist at your next appointment.
Is My Chart Up to Date?
Your oral health and overall health are intimately connected, so it is important to keep your dentist in the loop about any changes that have taken place since your last visit. Be sure to mention:
If you've stopped or started taking any medications
If you've had any surgeries
If you have high blood pressure or other cardiovascular health concerns
If you are pregnant
Keeping your dental team updated on these things minimizes your risk of complications during dental procedures. If you aren't sure if your dentist knows about recent changes to your health, simply write down all of your medications and medical conditions and ask your hygienist to compare your list with the dental office's records.
How Can I Improve My Oral Health?
The biggest room in the world is room for improvement, so even if you think you're doing a good job of taking care of your teeth, there might still be some adjustments you could make to do even better. Don't be shy about asking your hygienist for tips on which products to use to clean your teeth, how you should brush and floss, and how you can adjust your daily habits to better protect your smile and maintain fresh breath.
I Noticed Something Strange. Should I Be Concerned?
Between dental appointments, take note of anything odd that happens in your mouth. If you ever get a strange sore, experience tooth sensitivity, or struggle with dry mouth, bring up these issues when you're talking to your hygienist. They may be able to offer a simple explanation for these things. They'll also be sure to let your dentist know about your concerns.
Is There Anything I Should Mention to My Family Doctor?
It's important that everyone on your wellness team, including both your dental experts and your medical doctor, stays on the same page. If your hygienist or dentist notices an oral health issue that could affect your overall wellbeing, or that indicates something is wrong elsewhere in your body, be sure to keep a note of their observations and pass them along to your physician.
Everyone in your dentist's office is eager to share their expertise with you and help you maintain a healthy mouth and body. Take charge of your oral health and ask your hygienist the above questions during your next appointment.
About the Author
Dr. Erick Anderson is a general dentist with over 20 years of experience in his field. He loves to educate patients about their oral health, and so do the hygienists who work in our office! If it is time for your next dental checkup, contact us at 719-593-0988 to schedule an appointment.