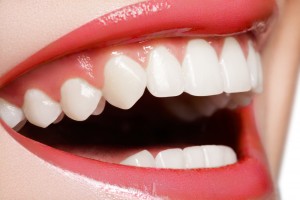 Your smile is one of the first features that people notice when they meet you. If you tend to cover your mouth when you laugh or smile because you're embarrassed about the condition of your teeth, you're not alone. In fact, many American men and women report some degree of self-confidence and dissatisfaction with the appearance of their teeth. At Anderson Family Dental in Colorado Springs, CO, Drs. Richard L. and Erick T. Anderson help patients just like you reclaim their smiles with advanced cosmetic dentistry services, including custom-fit porcelain veneers.
How Porcelain Veneers Can Help You
Porcelain veneers are thin, tooth-colored sheaths of smooth dental porcelain that are meticulously crafted to precisely fit over your natural teeth. They look and feel natural, resist stains, and correct a wide variety of common cosmetic problems. The application process is so simple that it typically only takes two visits to Anderson Family Dental – one appointment to consult with your dentists and take an impression of your teeth, and one visit to have the veneers affixed. The result is a beautifully uniform new smile that you'll be happy to show off to the world around you.
Cosmetic dental flaws that are frequently corrected with the application of porcelain veneers are:
Chips and cracks in enamel
Deep, set-in stains that are resistant to professional-grade whitening
Misaligned teeth in the smile zone
Gaps between teeth
Teeth that are misshapen, too large or too small
Get the Brilliant Smile You Deserve
Have you been wishing there was a way to correct the imperfections in your smile, but you don't want to undergo invasive cosmetic procedures? Contact our office in Colorado Springs, CO today to find out how simple it can be to completely revitalize your smile with porcelain veneers! We also happily welcome patients from Falcon, Black Forest, Stratmoor, Fort Carson and the surrounding areas.