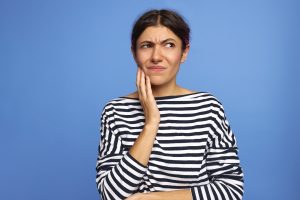 Cavities and gum disease are the two most common oral health issues, and they certainly deserve all the attention they get. However, there is so much more to dentistry. There are a number of relatively rare oral health problems that can seriously affect dental function, bite alignment, and more. In this blog post, we'll discuss a few of these issues and what your general dentist might do to address them.
Talon Cusps
A talon cusp is a cone-shaped addition on the back of a tooth. It can irritate the nearby soft tissues and interfere with a person's ability to bite and chew properly. The most common treatment for a talon cusp is to grind it down. However, if the cusp has pulp in it, it might also be necessary to perform root canal therapy. This condition can afflict both children and adults.
Geminated Teeth
Geminated teeth occur when two teeth grow out of the same bud. This can result in a large, disfigured tooth that has two pulp chambers but just one root. Geminated teeth are at an increased risk of decay. They can also interfere with proper chewing ability and bite alignment.
If geminated teeth occur in a child, their dentist may simply wait for them to fall out on their own. However, if geminated teeth are permanent teeth or are causing a serious threat to oral health, extraction is a very real possibility.
Anodontia
Anodontia is a genetic disorder in which the teeth never form. Although it can affect baby teeth, it more commonly affects adult teeth. Complete anodontia is pretty rare, but dentists may occasionally run into a patient with hypodontia (when 1 – 5 teeth never form) or oligodontia (6 or more teeth never form).
Because anodontia and related disorders can seriously affect speech, bite alignment, and facial structure, it is important to identify them as early as possible. It might be possible to encourage proper jaw development and, when a patient is old enough, provide them with a complete smile via dental implants.
Hyperdontia
Hyperdontia is when a person develops too many teeth. Most commonly, people with hyperdontia usually have just one extra tooth, though there have been cases where people develop five, six, or a dozen or more extra teeth. Usually, dentists extract extra teeth to prevent overcrowding and bite problems. However, in some cases it is possible to use orthodontics to make sure that all of the teeth, including the extra ones, are well-aligned and functional.
Do you or your child have any of these rare oral health problems? Your dentist can help you to evaluate the situation and decide what to do about it.
Meet the Dentist
Dr. Erick Anderson is a native of Colorado Springs who has been serving his community as a family dentist for nearly 20 years. He offers a range of general services, including treatment for rare oral health conditions like the ones listed in this blog post. If you have questions or concerns about the state of your teeth, he would be pleased to consult with you. Contact our office at 719-593-0988.