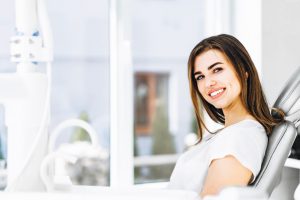 What are your hopes for 2021? Perhaps you are looking forward to a return to a degree of normalcy after COVID-19. You may also have set some ambitious goals for yourself with regard to your career or your fitness. Here is another item that would be good to add to your to-do list for this year: take fantastic care of your oral health. Let's discuss some of the benefits that both your smile and your budget may experience when you schedule a dental checkup and cleaning early in 2021.
Take Full Advantage of Your Insurance
Most dental insurance plans reset on January 1, which means that you may have a brand-new set of benefits to use. Scheduling a checkup soon may enable you to meet your annual deductible so you won't have to worry about it for the rest of the year. Plus, keep in mind that most dental policies allow patients to attend two preventive appointments each year. By scheduling one visit now, you'll have plenty of time left in 2021 to take care of your second appointment. You'll get as much value as possible out of your insurance!
Learn About Your Dental Health
It's common for people to indulge in a variety of special foods during November and December. Unfortunately, many popular holiday treats, such as candy canes and sugary drinks, are bad for teeth. Additionally, heightened stress is common during the festive season, and stressed individuals are more likely to clench and grind their teeth.
Attending a dental appointment soon will allow your dentist to determine if your oral health has changed recently. If your checkup reveals any developing dental problems, you can get those issues taken care of before they become serious. You will thereby spare yourself from future pain and save money by avoiding the need for extensive dental treatment later on.
Set Strategic Goals
Most people perform their daily oral hygiene without really thinking about it. It's great to have healthy habits ingrained in your daily routine, but might there be room for improvement in the way you care for your teeth at home? At your next preventive appointment, your dentist or hygienist may offer you some personalized coaching on how you can elevate your at-home oral care routine. They might even recommend that you begin using a certain toothpaste, toothbrush, or mouth rinse.
Set a Good Example
The beginning of the year is a great time to schedule checkups and cleanings for your entire family. Making it a habit to visit the dentist regularly will help your little ones to adopt healthy habits that could benefit their oral health for a lifetime.
Scheduling a dental appointment early in the year can help you save money and set your smile up for a healthy and happy 2021!
Meet the Dentist
Dr. Erick Anderson is a family dentist in Colorado Springs with decades of experience in his field. As part of his mission to help his patients experience excellent oral health for the long haul, he encourages everyone to attend regular cleanings and checkups. If you would like Dr. Anderson's help to protect your teeth and gums, contact us at 719-593-0988.