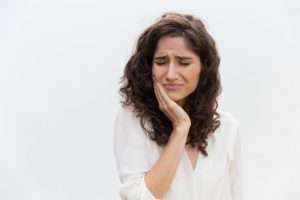 Approximately 15 years ago, the tragic death of a 12-year-old boy in Maryland made national headlines. What was the cause of his untimely passing? It all started with an untreated tooth infection. His experience provides a serious warning: While deaths resulting from dental issues are rare, they can happen. Read on below to learn how tooth infections can lead to fatal consequences. You will also discover some simple things you can do to protect yourself.
How Can Tooth Infections Prove Deadly?
The mouth is one of the main gateways into the rest of your body. When trauma or decay allows harmful bacteria to invade a tooth, a serious toothache is likely to result. But that is just the beginning. If the issue remains untreated for too long, the bacteria can continue to spread, causing widespread problems throughout the body, including in its most vital systems.
Here are a few examples of life-threatening problems that can arise due to an untreated tooth infection:
Sepsis. Also known as blood poisoning, this occurs when the body fights an infection so vigorously that it ends up damaging itself.
Necrotizing fasciitis. This is a dangerous infection that attacks and kills soft tissues throughout the body.
Endocarditis. This is inflammation of the lining around the heart.
Brain abscess. A brain abscess is a collection of pus enclosed in the brain tissue.
How to Protect Yourself
In the early part of the 20th century, tooth infections were deadly 10 – 40% of the time. Thankfully, those numbers are much lower now. In fact, you can bring your risk of dying from a dental problem to almost nothing if you take some simple precautions, including:
Keep Up with Oral Hygiene
You should brush your teeth twice a day and floss once a day. These good habits can remove most of the harmful bacteria from your mouth, strengthen your dental enamel, and significantly lower your risk of cavities and oral infections.
Visit Your General Dentist Regularly
You should make it your custom to visit your dentist twice each year for a checkup and cleaning. Thanks to your dental team's sharp eyes and the help of modern imaging equipment, most infections (or places where infection is likely to develop) can be identified early on. You can receive prompt treatment and avoid more serious problems down the road.
Do Not Ignore Dental Problems
As soon as you start to suffer from a toothache — especially if the pain is severe — you should seek emergency dental care. Your dentist may perform root canal therapy or remove an infected tooth with the goal of ending your discomfort and preventing an infection from causing widespread damage.
If you receive timely treatment, a tooth infection is usually nothing to worry about. However, allowing an infection to go unaddressed could lead to serious and potentially fatal consequences. Taking a few simple precautions can protect your oral health and perhaps even prolong your life.
Meet the Practice
Dr. Erick Anderson earned his dental degree almost 30 years ago. Throughout his career, he has devoted himself to providing top-quality care that promotes the oral and overall health of his patients. If you are concerned about a toothache or anything else that relates to your dental well-being, he and our team are ready to serve you. Contact us at 719-593-0988.