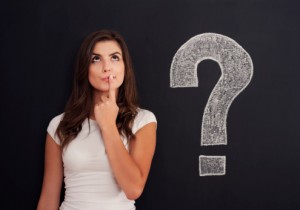 Separating dental facts from fiction is an important part of maintaining your oral health. When it comes to dental hygiene, how do you know if what you hear or read is true? At Anderson Family Dental in Colorado Springs, CO, Dr. Erick T. Anderson and Dr. Richard L. Anderson emphasize the importance of providing our patients with accurate information regarding all aspects of their care; today, we'd like to talk about some common dental myths.
Debunking Oral Health Myths
There's an abundance of information available to consumers spread across thousands of web pages online. The real trick is learning how to differentiate myth from truth. How many of the following dental myths have you heard?
Myth: You shouldn't go to the dentist when you are pregnant.
Truth: While it is true that pregnant women should avoid oral surgery and exposure to x-rays, visiting the dentist and making sure that your gums are healthy while you're pregnant is actually integral to the health of your baby. During your appointment, be sure to bring up any bleeding or swelling you may have noticed so that we can address the problem before it has a chance to worsen.
Myth: You should brush your teeth after every meal.
Truth: Brushing right after you eat can actually harm your teeth. The acids in the foods and beverages we consume temporarily soften tooth enamel, and brushing while they are in this state can contribute to undue erosion. Instead, wait at least an hour after you eat to brush to prevent this kind of damage.
Myth: My teeth look and feel just fine, so I don't need to visit the dentist.
Truth: Even if your teeth appear healthy, routine exams and cleanings are vital to continued oral health. It is during our regular checkups that we examine all teeth and soft tissues for signs of damage that may not be visible to the naked eye.
Myth: Diet soda won't hurt my smile like regular sodas will.
Truth: Though diet sodas do lack the sugar known to contribute to decay, they still contain large amounts of citric acid; this acid softens enamel and makes it more susceptible to erosion and cavities. Limit the amount of carbonated soft drinks and citrus juices you drink every day to reduce your risk of enamel damage.
Being an Informed Patient
Knowing the difference between oral health myths and the truth can help you avoid disease, decay, and other common dental problems now and in the future. If you'd like to learn more about ways to achieve and maintain optimal oral health, contact our office today. Conveniently located in Colorado Springs, CO, our practice warmly welcomes patients from throughout nearby communities in Fort Carson, Black Forest, Falcon, Stratmoor, and beyond.