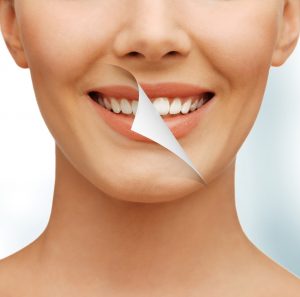 Convenience is the key to making any product successful. That's why although many over-the-counter products don't help patients achieve the whitening results that they truly want, many people continue to buy into them. Why? Because they're accessible! There's news for you: you can easily achieve the white smile you really want by getting professional teeth whitening in Colorado Springs. Anderson Family Dental has proven to countless patients that they can brighten their teeth conveniently with both in office treatments and at home whitening kits.
Invest Your Money in True Results
When you visit any store, it can be easy to just pick up a pack of whitening strips on your way out. Don't throw your money away! There are studies that prove that the whitening kits that are conveniently available at your local drug stores aren't nearly as effective as getting your teeth treated by a professional. 82% of people who had received in-practice whitening treatments in 2016 stated they saw dramatic results in one visit compared to 12% of patients who felt like they achieved the results they wanted from drugstore-grade products.
When patients decide to visit their cosmetic dentist in Colorado Springs to receive whitening services, they know that only the best, high-quality products will be used. Our professional-grade whitening systems lift deep-set stains caused by dark-colored or acidic foods, drinks, tobacco use, or any other common staining agents. In addition to improving the appearance of teeth, whitening offers several benefits including:
More confidence
Youthful appearance
Society correlates white smiles to friendliness and success
In-Office Teeth Whitening
The best way to remove stains from your teeth is with professional treatments offered from your dental professionals at Anderson Family Dental. The entire process is safely regulated by our dental professional Dr. Erick Anderson. This way, your procedure is not only safely executed, but you're able to see the whitening take place while in the office.
After applying a thin coat of Zoom! teeth whitening product to the front of your teeth, our dental assistant will apply low-heat light to accelerate the process. Each treatment is about 15 minutes long. We can repeat the process in intervals until we've reached your smile goals.
At-Home Teeth Whitening
If store-bought products appeal to you because you like the idea of bleaching at home, we can also help you with that. The beauty of our teeth whitening treatments is that they are flexible, and allow you to complete the treatment on your own time. There are many patients that prefer to whiten their teeth in the comfort of their own home. That is totally fine! We're happy to provide professional at-home whitening kits. Simply receive a doctor prescribed whitening kit and follow the easy directions for a couple weeks. You'll be amazed at your results!
It's Time to Schedule Your Teeth Whitening Appointment!
Are you ready for a whiter smile? You don't have to waste any more time or money by spending it on ineffective whitening products that you can get anywhere. When you choose to visit a professional, you'll be sure to see the results you're longing for. Contact us today!