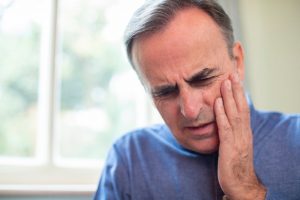 A dental emergency can be a frightening and painful experience. What's worse is that a dental emergency can strike anyone at any time — no one is exempt from the possibility. But what can you do if you find yourself suffering from a sudden, serious oral health problem? In this post, we discuss practical guidance that will help you assess the situation and take action to relieve your pain and minimize the damage to your smile.
How Serious Is the Situation?
One of the first things you should do during a dental emergency is evaluate the problem. Sometimes, a dental emergency requires immediate attention from a dentist, such as if a tooth gets fully or partially knocked out or if you are suffering from a severe toothache or dental abscess.
In other cases, a problem requires urgent, but not immediate help. For example, a lost crown or restoration should be replaced as soon as possible, but you may be able to go a few days before your dental appointment. A dull toothache or something stuck between the teeth are other situations that may require professional care but are usually no reason for you to drop everything and make a beeline for your dentist's office.
If you are ever in doubt as to how serious a dental emergency is, don't hesitate to call your dentist. Describe what is happening, and follow the expert guidance you receive.
Damage Control and Pain Management
Before you visit your dentist, there might be a few things you can do to make yourself more comfortable and prevent further damage to your mouth:
Take painkillers. Over the counter medications, such as ibuprofen, may be able to take the edge off of any pain you are feeling.
Apply a cold compress. This can help to minimize swelling in the face and jaw.
Find your lost tooth. If a tooth got knocked out of your mouth, you might be able to rinse it off and put it back in its socket. If that is not possible, store it in a glass of milk or water. Reattachment may be possible if you get to your dentist within an hour or two.
Avoid certain foods. During a dental emergency, it is generally best to avoid hard, crunchy, acidic, hot, or cold foods and beverages. If a tooth is partially dislodged or severely broken, you should not use it to chew at all.
Visit the ER. If you are bleeding excessively, have a broken jaw, or have any other sort of traumatic injury, it might be best to head for a local hospital. Later, you can visit your dentist for follow-up care.
Dental emergencies are harrowing situations, but there is no need to panic. Follow the above guidance, and your smile's health will soon be back on track.
About the Author
Dr. Erick Anderson is a graduate of Oregon Health Sciences University. He serves as a general and emergency dentist in Colorado Springs. He is often able to treat emergency patients on a same-day basis, and he always does so with gentleness and compassion. If you ever experience an urgent oral health problem, or you have questions about what to do in such a situation, contact our office at 719-593-0988.