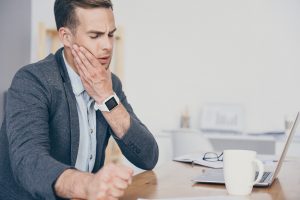 Dental emergencies are common during the last few months of the year. Stress, along with an abundance of treats that are not oral health-friendly, create the perfect opportunity for toothaches, broken teeth, and other unpleasant conditions to strike. If you find yourself facing a dental emergency, you might hesitate to get treatment due to concerns about cost, especially if you do not have dental insurance. Here is some useful information to help you handle the financial aspects of your situation.
Do Not Postpone Treatment
You might be tempted to postpone a visit to your dentist until you have more money to put toward treatment. However, that kind of thinking is dangerous. If you delay treatment too long, your dental problem could end up becoming much worse. The worse it becomes, the more extensive — and expensive — treatment it will require.
For example, if you break a tooth, your dentist may be able to repair it with root canal therapy and/or a crown. The longer you wait, however, the greater the chance that the vulnerable tooth will become so damaged that an extraction becomes necessary, after which you will have to pay even more money for tooth replacement.
Ask About Your Treatment Options
Some dentists are willing to make adjustments to lower the cost of care. For example, they may offer sedation to make you comfortable. However, if the idea of dental treatment doesn't make you nervous, and you do not need a particularly complex or invasive procedure, sedation might not be absolutely necessary. By declining it, you may be able to reduce your dental bill.
You can also ask if there is a lower-cost way to address your dental problem. Be careful when you do this, however. In many cases, lower-priced treatments give less desirable results. Ask questions so you understand the pros and cons of any procedure you might undergo.
Understand the Dentist's Payment Policy
Dentists are businesspeople, and they do have to keep an eye on their practice's bottom line. However, the vast majority of them are also caring individuals who understand that their patients have varying financial circumstances. They want to help you!
It's always worth your time to ask what your payment options are. Most dentists accept no-interest or low-interest financing through CareCredit. They might also offer an in-house savings plan that provides discounts on current services and that will help you to prevent future dental emergencies.
You should never let financial concerns hold you back from getting emergency dental treatment. Use the above information to make wise financial choices when you are dealing with an oral health crisis.
Meet the Dentist
Dr. Erick Anderson is a general and emergency dentist in Colorado Spring who strives to charge reasonable fees for all his services. He is often able to tend to emergency patients on a same-day basis. In addition to accepting CareCredit, Dr. Anderson's practice also offers a convenient in-house savings plan for patients without insurance. To learn more about Dr. Anderson and our office's financial policies, contact us at 719-593-0988.