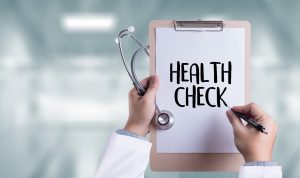 Dentists aren't just "tooth doctors." While their primary focus is on helping you enjoy sound oral health, they also care about your overall well-being and how it could affect your teeth and gums. That's why you should keep your dentist in the loop about various health factors. Here are a few things you may want to mention during your next dental checkup:
How You Care for Your Teeth
Your dentist and hygienist will be able to tell if you are making any serious missteps in your at-home oral care routine. However, you should still feel free to talk about it, especially if you have questions about which products to use or which techniques are best for brushing and flossing. Your dental team is happy to coach you!
Medications and Supplements
Your dental team should have an up-to-date list of all medication and supplements you regularly take, including nonprescription substances. The list can help them determine if anything you take might be affecting your oral health. For example, many medications can cause dry mouth, which can increase your risk of cavities and gum disease.
Diabetes
People with diabetes are at an increased risk of developing severe gum disease. The opposite is also true — gum disease can make diabetes more difficult to manage. If you have been diagnosed with diabetes, it's wise to let your dentist know, even if your condition is currently well-managed.
High Blood Pressure
Your dentist may occasionally check your blood pressure at their office, particularly if you are going to undergo any type of complex procedure. However, you should still let them know if you have officially been diagnosed with hypertension or are on medication for it. Certain oral health conditions, such as gum disease, may worsen high blood pressure.
Headaches
It might seem unnecessary to tell your dentist that you have been having headaches, but they might be able to help you find relief! Headaches are sometimes due to a disorder known as TMD, which affects how the jaw joint operates. Problems with your jaw can cause muscle tension that contribute to headaches. Most general dentists offer at least some form of TMD therapy.
Pregnancy
Pregnant women are at an increased risk of gum disease, and frequent morning sickness can damage tooth enamel. Plus, if you are expecting, your condition may mean that it is temporarily unadvisable for you to undergo certain dental treatments.
This article has mentioned just a few health factors that your dentist should be aware of. You should also let them know if you have chronic digestive problems, cancer, or have recently been ill with a cold or flu. Keeping them updated equips them to take the best possible care of you!
Meet the Dentist
Dr. Erick Anderson is a general dentist with more than 20 years of experience. He is committed to providing service that considers patients' overall health as well as their oral health. If you would like to learn more about him and how he may be able to serve you, contact our office at 719-593-0988.