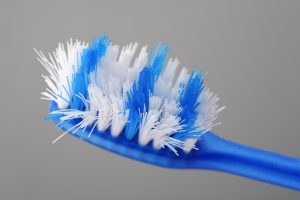 Your toothbrush is one of your best friends in the battle against tooth decay and gum disease. However, toothbrushes tend to lose their effectiveness over time, which is why the American Dental Association recommends that everyone periodically replaces theirs. But just how often should you think about replacing your toothbrush? When you go shopping for a new one, what factors should you consider? In this blog post, we discuss these important questions.
How Often to Replace Your Toothbrush
The standard recommendation is that everyone should replace their toothbrush every three or four months. However, there are some circumstances that indicate you should replace yours even sooner:
The bristles are frayed. Frayed bristles cannot effectively clean the grooves in teeth.
The bristles have begun to irritate your teeth or gums.
You have recently been sick, or a member of your family has recently been sick. If your toothbrushes are stored close together, cross-contamination is possible.
Your dentist has recommended that you switch to a different type of toothbrush.
Shopping for a New Toothbrush
There are tons of options out there when you are shopping for a new toothbrush. One of the biggest decisions you must make is whether you will purchase an electric or manual brush. Although both can be effective at clearing away plaque and bacteria, electric toothbrushes can deliver hundreds or even thousands of gentle strokes per minute, which means they are much more efficient at cleaning teeth. They are also enjoyable to use and are ideal for people with mobility issues who find it difficult to use a manual toothbrush. If you decide to invest in an electric toothbrush, consider buying several replacement heads at a time so you always have a fresh one available when it is time to make a switch.
Whether you choose an electric or manual brush, there are additional factors you should consider when you are shopping for a new teeth-cleaning tool:
Bristle hardness or softness. Soft bristles are always best. They are very effective at cleaning, and they are gentle on the teeth and gums.
Ergonomics. You should choose a brush that feels comfortable in your hand.
Reviews. Reading reviews is particularly important if you are thinking about buying a high-end electric toothbrush. Consider, not just what consumers have to say, but also what dental professionals think. Feel free to ask your own dentist if they recommend a specific product.
Is it time for you to replace your toothbrush? Using the tips in this article can help you select a new brush that will fit your needs and keep your smile fresh and clean.
About the Author
Dr. Erick Anderson is a Colorado Springs native who is proud to serve his community as a general dentist. He grew up watching his father work as a dentist, and Dr. Anderson continues the family legacy of providing compassionate, skilled care to patients. If you would like to learn more about Dr. Anderson, or you would like to ask him for tips on how to maintain excellent oral hygiene habits, contact our team today at 719-593-0988.